SaaS Application Hosting: Why Hosting Your App in the Public Cloud Could Be Costing You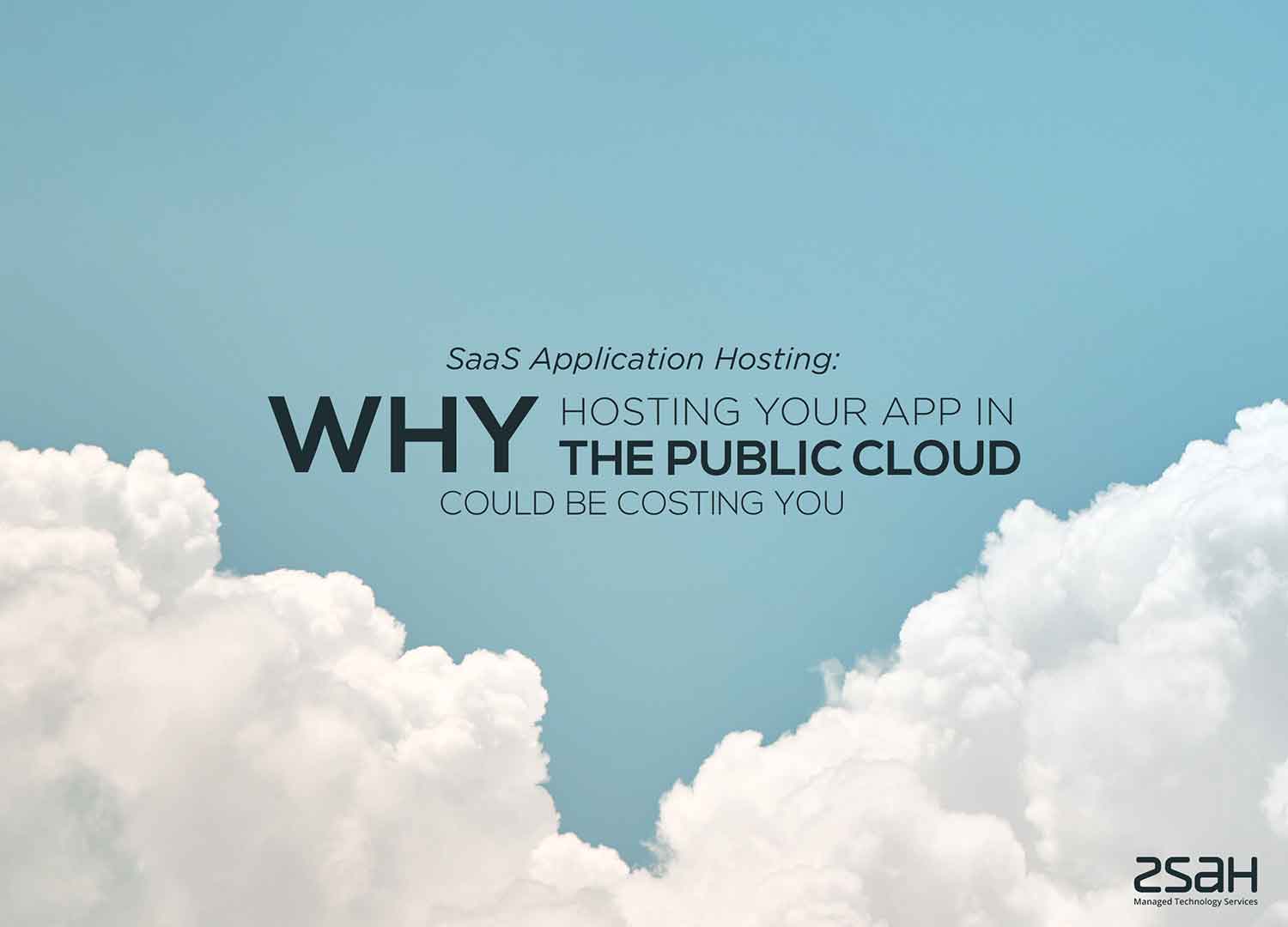 The public cloud is regularly touted for its cheap SaaS application hosting.
Utilising the economies of scale, public cloud providers build massive facilities, packed to the rafters with rows upon rows of servers for the shared use of businesses and the general public over the internet.
They pack tenants in, giving them immediate access to a practically infinite amount of storage, computation and infrastructure resources – all without any large upfront capital investment required – and provide almost limitless scalability.
This supposedly makes the public vs. private cloud question a no-brainer from a cloud cost management perspective.
SaaS application hosting appears to be cheap, there are no maintenance costs, resources are on-demand when you want to scale, and a vast network of servers provides high reliability and ensures against failure. It's a clear win for public cloud, right?
Not so fast.
Want to save a PDF version of this guide?
Just enter your email below and we'll send you a copy.
While there can be no doubt that public cloud has led the way in transforming SaaS application hosting into an affordable, mass-scale solution for many SaaS startups, when we take a closer inspection under the hood of some of the major vendors, the benefits can be less clear cut than they appear on the surface.
Hidden costs, opaque pricing structures, security risks, low performance – public clouds can be rife with them all.
As such – and as a surprise to some – it is often the case that private cloud application hosting comes out as the better and indeed more cost-effective choice for many mission-critical applications.
According to the 2018 State of Cloud Report from Right Scale, "optimising cloud costs" is the top priority for the majority (58%) of organizations – so let's consider some of the main reasons why hosting your app in the public cloud could be costing you.
Hidden Costs and Opaque Pricing Structures
On the surface, the pay-as-you-go pricing model of public cloud seems simple enough – you simply select the services and resources you need, and at the end of the month the bill arrives.
However, the truth is that trying to figure out exactly what you're going to be charged for in the public cloud can be extremely difficult – and it's not unusual for SaaS companies to suddenly find their application hosting costs spiralling out of control.
Public cloud vendors offer what can be a confusing variety of package types and configurations for general purpose, compute, memory, storage, and other services in an assortment of sizes.
Then there are multiple pricing options.
Amazon EC2, for instance, offers On-Demand, Reserved Instances, Spot Instances and Dedicated Hosts – all of which allow users to pay for Amazon Web Services (AWS) in a different way.
Selecting the right option – i.e. the one that means you only ever pay for the precise services you need and will actually use – can be a minefield, resulting in many SaaS providers needlessly pouring money away.

With so many options, optimising public cloud costs quickly becomes extremely complicated and can make actual spend unpredictable – particularly when the time comes for a SaaS company to scale.
When this happens, some enterprises don't fully consider their workload's additional deployment requirements, meaning storage, management, and other costs can quickly mount up, resulting in a nasty surprise when the bill arrives at the end of the month.
Of course, major public cloud providers – including AWS, Microsoft Azure, and Google Cloud Platform(GCP) – offer tools that help users predict monthly cloud costs.
However, simply using these estimators doesn't guarantee accurate forecasts – users need to enter in precise information in order to get precise estimates.
As such, the act of simply predicting costs can in itself burn up a lot of time and resources when relying on public cloud.
Performance Issues
One thing to know about the public cloud is that SaaS companies will connect to it via the public internet.
This differs from private cloud SaaS application hosting like that offered by Zsah, in which the services and infrastructure are always maintained on a private network, with all hardware and software dedicated solely to one organisation.
The problem is that the public internet can often deliver high latency times and higher loading times, due to the fact that communication from multiple public cloud services share a common link.
Users, of course, also rely on the public internet to connect to and access services deployed in the public cloud.
As such, for SaaS companies building their services in the public cloud, cloud connectivity architectures have a direct impact on the end-user experience – as can where it is in the world your users reside.
In its recently-published first annual Public Cloud Performance Benchmark Report, network monitoring firm ThousandEyes compared the global network performance of the big three public cloud providers – AWS, GPC, and Microsoft Azure.
One of the most intriguing findings from the report was that AWS was the most prone to performance-related problems.
The reason being that the Amazon service routes user traffic through the public internet for most of its journey between the user's location and the AWS target region.
ThousandEyes gives the example of traffic from Singapore riding the public internet over multiple ISPs, before entering Amazon's internal backbone (i.e. private network) in Dallas, USA.
This is in contrast to GCP and Azure, both of which absorb user traffic into their internal backbone network closest to the user.
What this means is that AWS performance can suffer in world regions with poor internet connectivity.
In Asia, for example, it was found that AWS network performance was 30% less stable than GCP or Azure.
However, overall, what was found was that regional performance varies by cloud provider.
For example, GCP has a robust global network, though doesn't have a fibre route between Europe and India.
This means that traffic going from London to Mumbai, say, would take three times longer to get there than traffic on AWS or Azure, which can have a big impact on the service quality and reliability of SaaS applications.
In South America, however, Azure was found to be four times slower than AWS and GCP.
Depending on where in the world your users are and where your traffic comes from, unpredictable performance could prove to be a costly issue, and subject entirely to the network architecture of your public cloud provider.
As ever, slow-moving applications cost companies big money due to lost productivity, low user satisfaction, and limited availability of key features. Inconsistent public cloud performance heightens all of these risks.
Security Risks
Security in the cloud is a business necessity.
When choosing the public cloud for SaaS application hosting, security will be provided by the service provider.
Depending on your industry and the type of information you handle and need to store, the level of privacy and security offered by the public cloud provider may not be enough.
Since the public cloud utilizes the public internet and shared physical resources, your attack surface is greater – and the potential costs of a breach are of course sky high.
For SaaS companies that deal with sensitive customer data – such as those operating in the government, healthcare and finance industries – it is absolutely imperative that this data is not exposed to any external threats, not least to meet rigorous regulatory requirements such as GDPR.
SaaS companies that utilise the public internet to connect to their public cloud service providers are opening themselves – and their users – up to the inherent security risks that come part and parcel with the public internet.
According to a 2018 report from RedLock, on average, 27% of organizations had experienced potential account compromises over the past year due to public cloud security failures.
The research also revealed that nearly one quarter (24%) of enterprises have hosts missing high-severity vulnerability patches in the public cloud.
As the report's authors note: "Vulnerability management at scale is extremely complex in the cloud and is a key requirement of GDPR.
In this dynamic environment, it is often hard to pinpoint specific questionable cloud resources, or understand the real exploitability and risks associated with them."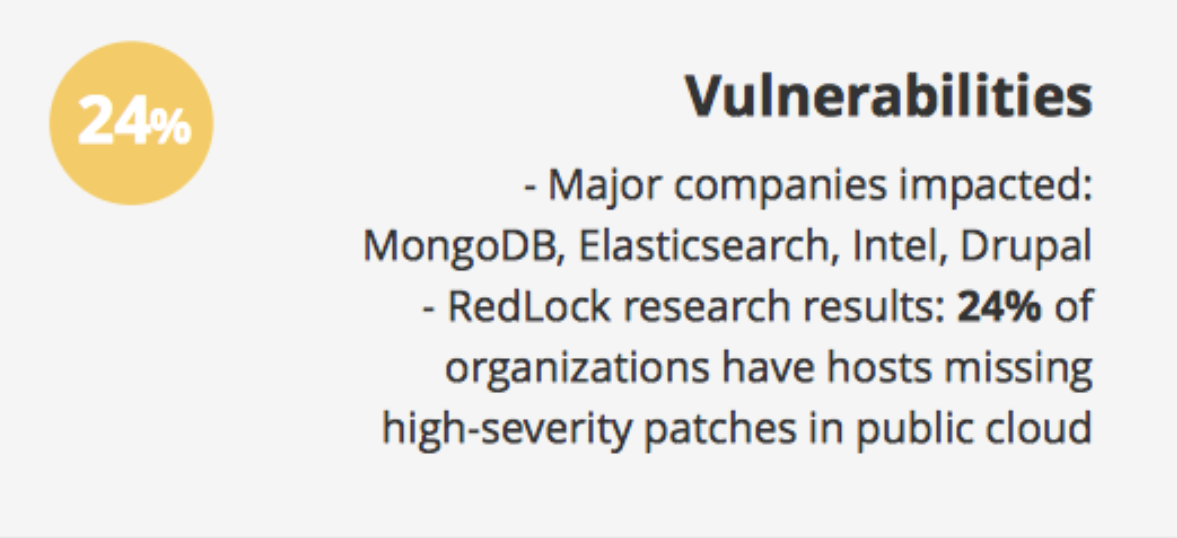 Zsah Private Cloud SaaS Application Hosting
While the public cloud can be the right choice for many SaaS organizations at the beginning of their cloud journeys, sooner or later it's going to cost you in one way or another.
Whether it's being stung by hidden costs, unpredictable performance, or security and compliance issues, there is too much uncertainty in public cloud for it to be long-term viable option for scaling SaaS providers.
With private cloud SaaS application hosting from Zsah, you can reduce your app hosting costs on all fronts through the utilization of a proprietary, single-tenant architecture that is dedicated solely to your organization.
With full transparency into pricing, high private network performance, and advanced security posture, our in-house solutions architects and DevOps teams work with you right from the beginning to design the right cloud infrastructure for your needs, and the needs of your customers.
Get in touch with us today to find out more about our private cloud SaaS application hosting solutions, and how we can help you ensure all your cloud cost containment goals are met without the guesswork and uncertainty of the public cloud.
Want to save a PDF version of this guide?
Just enter your email below and we'll send you a copy.