We wanted to help our aviation and travel industry customers by making sense of the widely available datasets so they can easily monitor recovering routes from the COVID-19 impact. We built Direction of Travel (D.O.T) that provides a detail view on the pandemic and general travel restrictions. We have also added a travel confidence index that easily highlights the destination routes that could likely become restricted or passengers may be concerned to travel due to how the pandemic is being managed by testing & tracing and public response.

This is a free insight as a service, we promise to keep it maintained daily as long as there is demand and availability of data.
Public datasets used: Blavatnik School of Government - University of Oxford, Google Mobility, Our World data and European Centre for Disease Prevention and Control.
DASHBOARD IS ONLY ACCESSIBLE ON DESKTOP
WANT TO GET MORE INSIGHTS AS A SELF SERVICE?
A service where data is provided as information to help Airports, Airlines and travel industry to monitor, re-validate or build new business cases.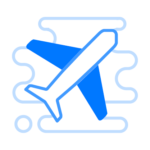 One Pane offers granular aviation insight for competitive analysis, route capacity and origin and destination restrictions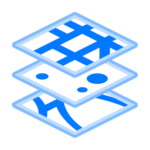 A spatial service for catchment analysis to help Airports, Airlines and travel industry to re-validate or build new business case