Don't Miss out on our EVENTS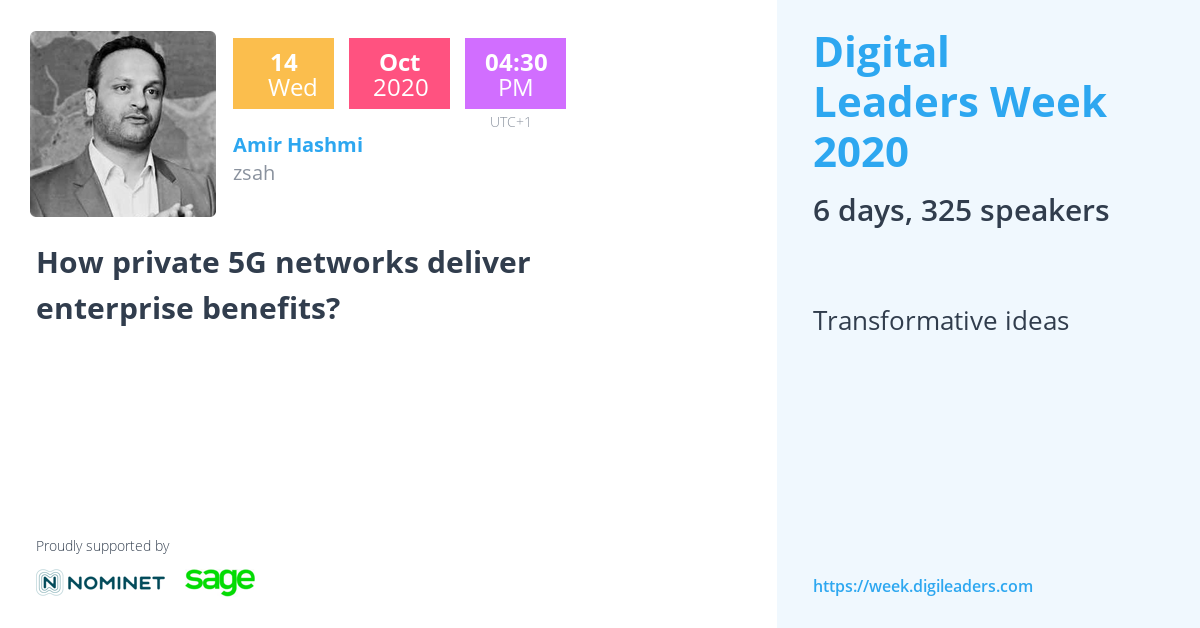 Hosted by Digital Leaders Week
You can watch the playback at any time!
In this talk, Amir will discuss the critical capabilities of private 5G networks, how private 5G networks accelerate cloud business investment, and what strategies you could implement to leverage 5G innovation. Join Amir's talk to explore the transformative power of 5G.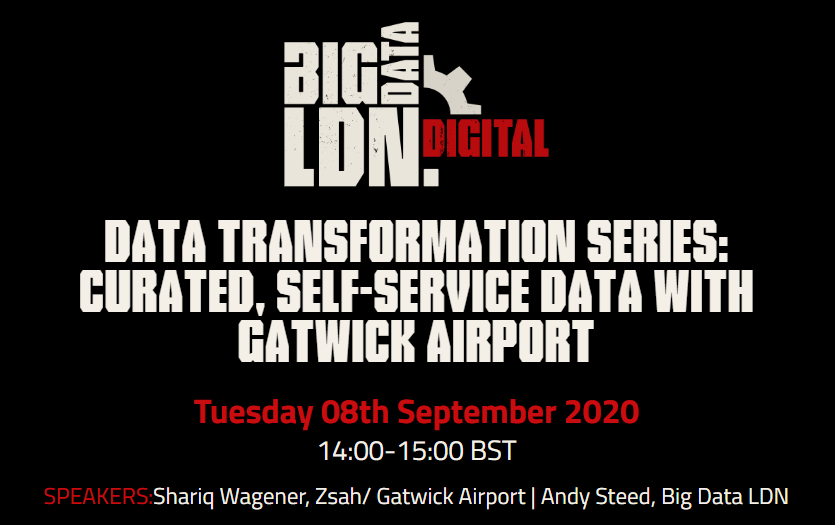 Hosted by Big Data London
You can watch the playback at any time!
One of London's leading airport's Tableau journey
Gatwick Airport struggled to create and access curated datasets at the right breadth and depth, not only for exploitation but also for reproducing management information that could easily be shared at scale. In the airport industry, spatial data is widely used to uncover new business opportunities but again the analyst community lacked the capability to meet this requirement.
By deploying Tableau across the landscape, it has enabled Analysts to provision and prepare datasets for on-off and repeatable analysis for various use cases. In this session, zsah's Data & Analytics Director Shariq will provide insight on the implementation journey so far and strategy for adoption that led to Tableau becoming the tool of choice.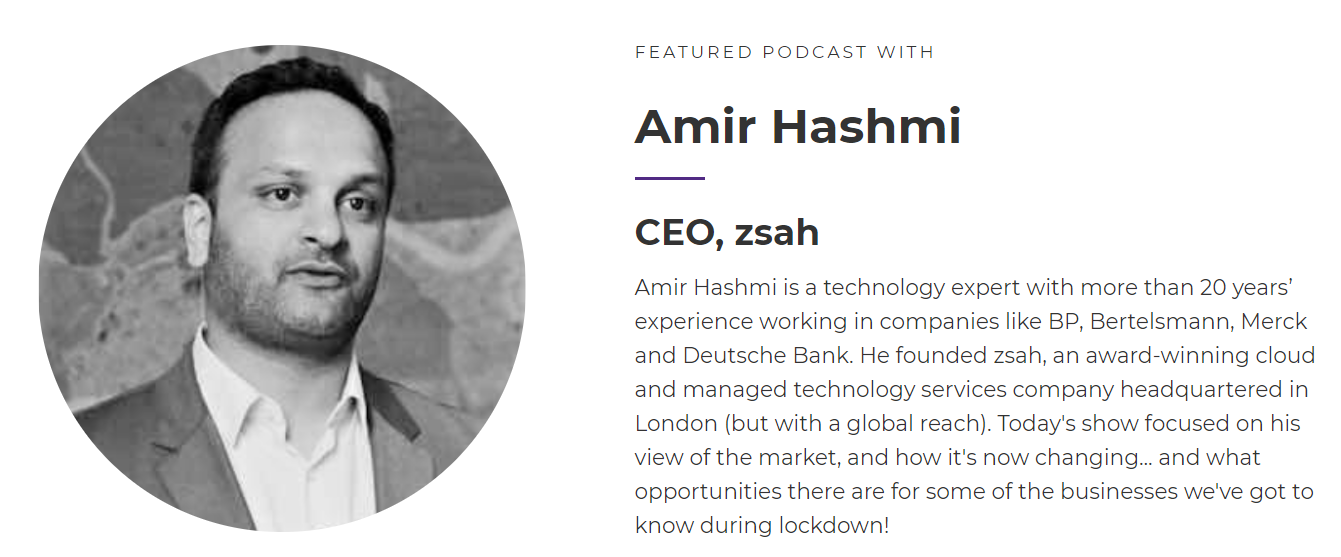 Hosted by Tech Talks
You can listen to the podcast at any time!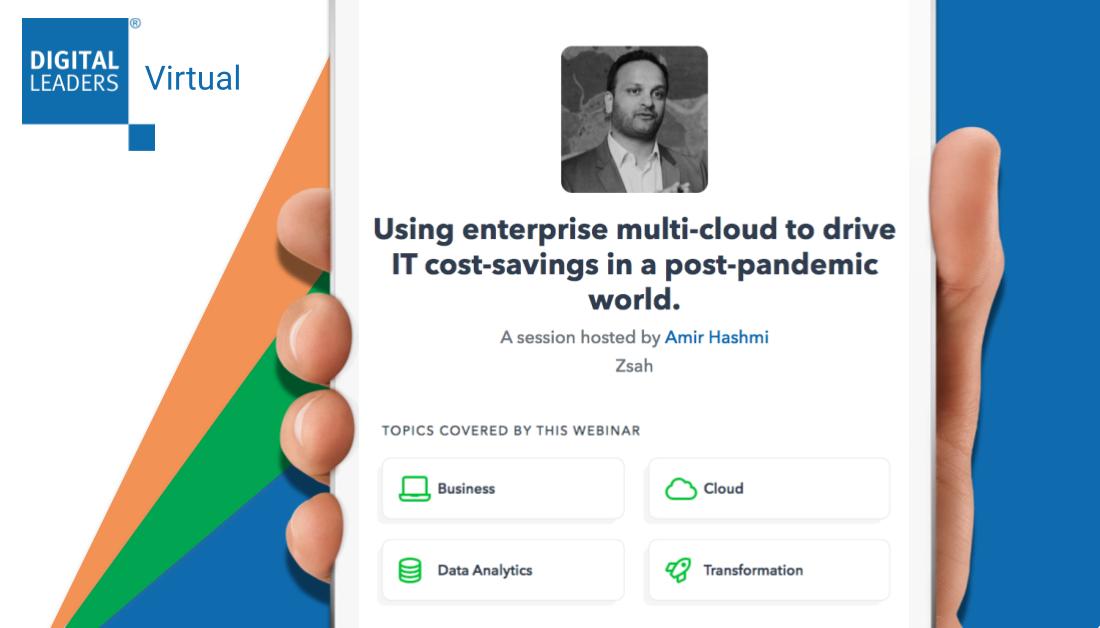 Hosted by Digital Leaders
You can watch the playback at any time!
In the talk, zsah's CEO Amir Hashmi will discuss how organisations are using multi-cloud to drive IT cost savings, make efficient use of compute power and rise to new challenges in a post-pandemic world.

PUBLIC SECTOR ACCREDITATIONS:

Click below to watch our archived webinars now
Webinar 1 - Migrating within the Cloud
The webinar is led by Shoaib Oosman, sales and marketing director of zsah.
The aim of this webinar is to look at migrating within the cloud from the perspective of your business needs, rather than from a technological angle. 
Webinar 2 - Cloud Expansion & Scalability
The 'Exceeding your business needs; Expansion & Scalability' webinar aims to ensure you're utilising the cloud to its full potential and demonstrate how you can scale the Cloud to meet your business needs.
The webinar is hosted by David Kennedy, an expert in Cloud security, and also Commercial Director at zsah.
David was previously at Symantec where he led the introduction of several new security technologies into the EMEA market. 
Webinar 3 - IOT & Big Data
The internet of things and Big Data are terms that are thrown about in the industry, however, this webinar delves deep into the real meanings of these terms, how your business can utilise them and the part that the Cloud plays.
The speaker is Shoaib Oosman, Sales and Marketing Director of zsah. 
Webinar 4 - Cloud Cost and Financial Gain
Not only must businesses take into consideration the total cost of ownership but there are many other factors to consider such as agility, remote working, and productivity levels.
This webinar puts all the costs involved in migrating to the Cloud in one place for your business to consider.
Back by popular demand, David Kennedy leads this webinar.
Prepare for tomorrow. Call us today.
Call or email us anytime to arrange an online meeting.