WHAT IS MANAGED CLOUD HOSTING?
There are a host of technical services built into managed hosting including maintenance, software setup, and configuration, technical support, patching, hardware replacement, updating, and monitoring.
Also, more advanced features of managed cloud hosting can include DDoS attack mitigation, load balancing, firewalls, data backups, vulnerability scans and more.
Our managed cloud hosting takes the stress and responsibility of running and maintaining your hosted infrastructure away and into trusted, established safe hands. Our dedicated team of managed hosting experts work 24x7 to monitor, adjust, and maintain the performance of your hosted infrastructure.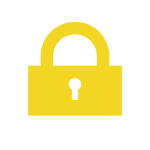 SIEM as a service (Security Information and Event Management), compliance, threat management, DDoS protection and intrusion detection and prevention.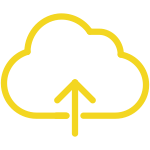 Our tailored backup and recovery solutions leverage the best backup and high-availability technologies in the industry with best practice methodologies to protect your organisation's data at all times.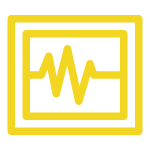 Our managed cloud hosting experts are your company's first line of defense when it comes to monitoring and keeping your systems protected.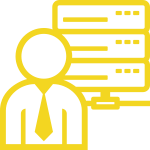 You benefit from a dedicated managed cloud hosting account manager who is assigned to oversee your organisation and all account requests from start to finish. 
ARE YOU MANAGING MULTIPLE CLOUD ESTATES?
Managing just one Cloud estate is quite a burden on any business, managing two can be a major distraction from core activities and managing multiple providers and applications is simply not practical.
We understand that and engage fully and transparently with the customer relieve them of that burden and go further by making recommendations that ultimately deliver benefit to customers bottom line.
We have a team of fully qualified and trained VMware, Microsoft Azure™ and AWS™ engineers on staff to ensure whatever and however many Cloud providers you are with, we are able to add value to your business.
We have been supporting AWS™ and Azure™ for many years and we can extend that experience and expertise to your business.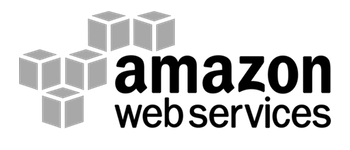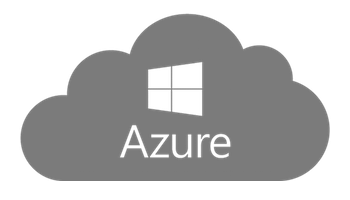 The Cloud landscape has evolved significantly in the past three years. As a leading edge provider of managed Cloud services zsah has been at the forefront of the evolution. 
So where are we today?
Cloud providers have added intelligence to their offerings that go beyond mere infrastructure, zsah are no exception and nearly all of our clients consume complementary capabilities such as elastic compute and application adaptive infrastructure from us.
However, there are certain unique capabilities or legacy reasons that drive some clients to consume multiple services from multiple providers such as Microsoft Azure™ and AWS™ and at zsah we also support these environments as part of an overall Cloud presence that our client has. 
ONE SIZE DOES NOT FIT ALL
HOW WE SAVED ONE CLIENT 20% ON THEIR MANAGED CLOUD HOSTING
WE SAVED ONE CLIENT ALMOST 20%
We understand that there are very good reasons for our clients to have different Cloud providers for different applications, functions and capabilities. 
For instance, one-size-fits-all is not true when it comes to a Cloud Telephony platform and an Employee Benefits Application in the Cloud, they both have completely different service level agreements.
As we begin the journey with our customers (and periodically thereafter) we look at what the client is trying to achieve and offer intelligence and fact based options.
For example, one of our customers is with a major Cloud provider and we were able to save them almost 20% of their annual Cloud spend by re-tuning their SaaS offering with that same provider.
Our approach right from the start is Consultative and we take the time to not just understand the customers IT DNA, but also understand their business.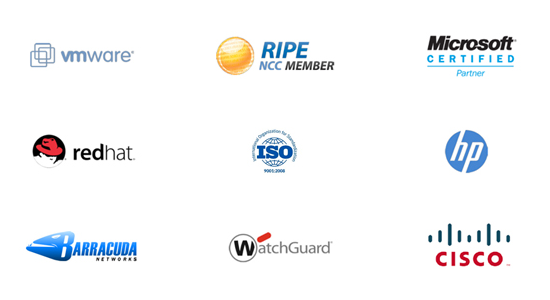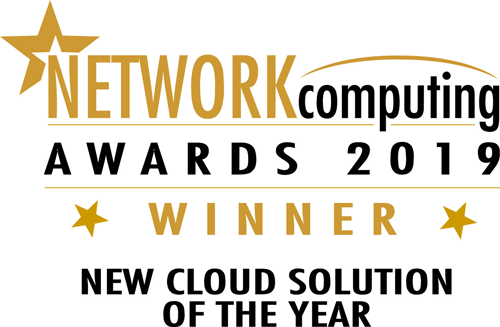 100% Reliability for your organisation
As a truly managed service provider, we pride ourselves on working hand in hand with our clients.
This way not only do we really understand and provide solutions perfectly suited to your organisation but once those solutions are in place, our highly specialised UK based support team are accessible 24 hours a day 7 days a week.
From our ISO accredited solutions to our high-security data centres, your organisation's data and infrastructure is protected using industry-leading technologies and stored only in the United Kingdom or area of your choice. 
Prepare for tomorrow. Call us today.
Drop by our office, call or email us anytime to arrange an online meeting.