Cloud Managed Hosting: 5 Ways to Cut Costs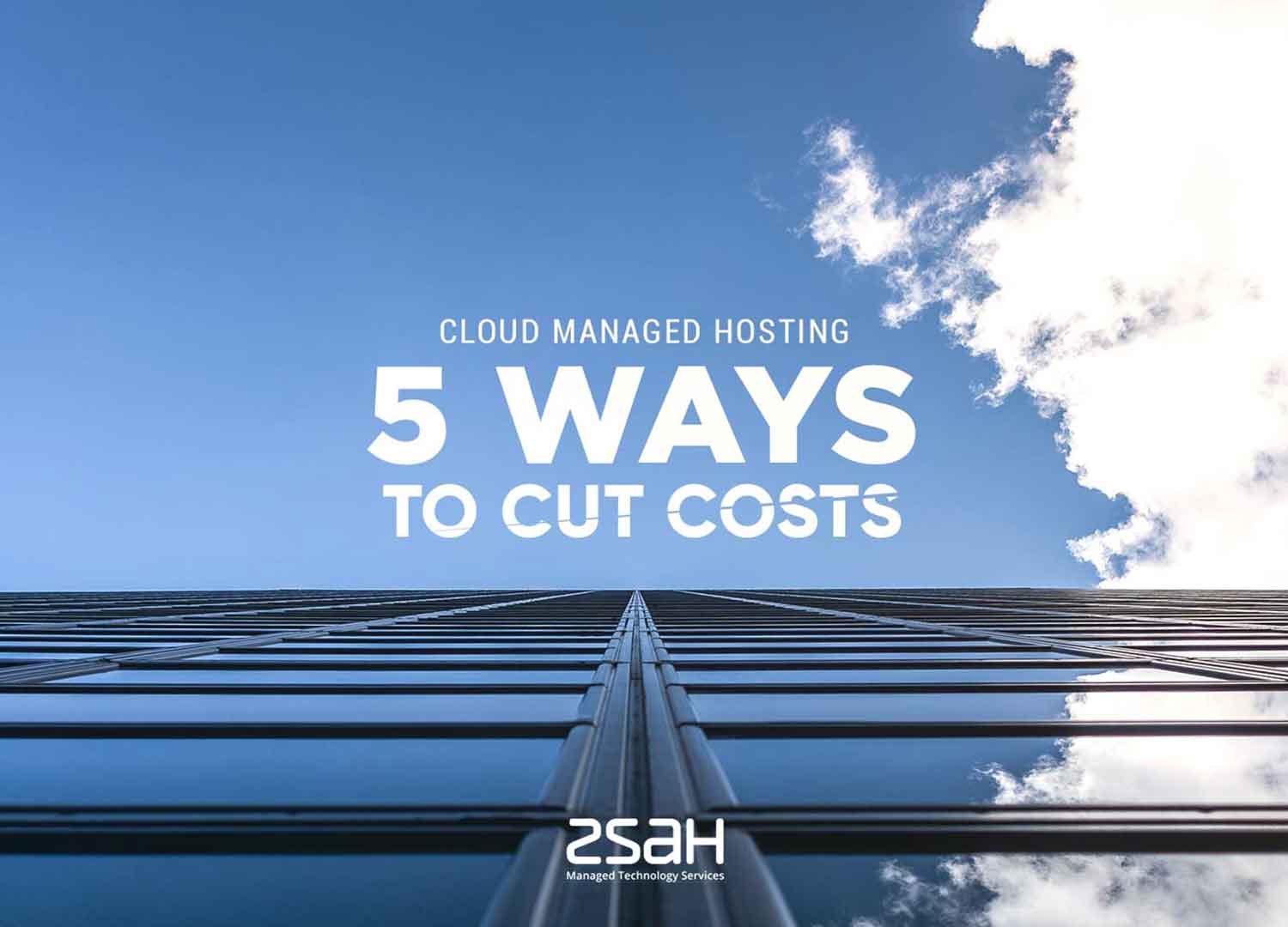 Cost optimisation is a must-focus area for any SaaS business looking to scale, and is one of the primary drivers for migrating to the cloud.
However, even cloud costs must be optimised, which is precisely why working with a trusted cloud managed hosting provider is a smart move to make.
Cloud managed hosting provides SaaS companies with an effective and cost-efficient solution for managing their IT infrastructure more easily.
With on-demand servers, storage, memory and bandwidth – all completely monitored, managed and maintained by the provider on the SaaS company's behalf – cloud managed hosting solutions deliver greater security, availability, and flexibility for SaaS businesses.
Scalability, control, security ­– the benefits of cloud managed hosting are clear.
But let's consider how moving your SaaS application to a cloud managed hosting solution can also help you cut costs and open up opportunities to become more profitable.
1. Lower Maintenance Costs
One of the biggest benefits of moving SaaS applications to a cloud managed hosting solution is that you will significantly reduce the amount of hardware you have to maintain in-house.
With cloud managed hosting, not only do SaaS companies get to utilise the cloud infrastructure of the service provider, they also utilise the services of expert engineers to manage and maintain that infrastructure.
The engineers will manage cloud design, configuration, storage and networking requirements, and provide ongoing maintenance to the complex tools, operating system, and application stacks that run on top of the infrastructure as well.
Technical support, patching, hardware replacement, security, Disaster Recovery, firewalls – everything is provisioned by the cloud managed hosting provider, leaving SaaS companies to focus entirely on their core business objectives.
2. Lower Staffing Costs
Staffing usually takes the lion's share of an IT budget. Experienced IT staff are indeed expensive.
Over time, salaries, benefits, and other employment costs can often amount to more than the cost of equipment for SaaS companies.
In most environments, the SaaS company will need to either hire staff with high-level expertise in server maintenance and management, or otherwise shoulder the costs of training existing employees – and there's no guarantee those newly-trained-up employees will stick around forever.
However, keeping this type of talent on the payroll is no longer necessary when you move your SaaS application to a cloud managed hosting environment.
Cloud managed hosting means that you outsource the work of keeping your entire cloud estate running efficiently and effectively to the experts.
And, experts are exactly what you get – fully-trained professionals who already have the knowledge and expertise required to keep your cloud environment performing at optimal levels right around the clock and the calendar.
3. No More Redundancy
When SaaS companies manage their own servers and other hardware, there is an ongoing need to invest not only in spare parts and replacements for faulty equipment, but also in redundant systems to mitigate downtime and protect the business in case of failure.
In certain cases, whole business-critical servers may even need to be duplicated to provide this level of protection – and the costs quickly mount up.
Cloud managed hosting providers offer fully-robust Disaster Recovery (DR) solutions in which your SaaS applications and data will always be fully protected in case of disaster.
DR utilises multiple cloud servers to ensure that should a disaster strike one location, full recovery can be achieved by switching immediately to another.
In this manner, SaaS companies benefit from not having to deal with backup and redundancy issues themselves. It's a far more cost-effective solution. Put simply, with cloud managed hosting, SaaS companies get full resilience without redundancy.
4. Lower Energy Costs
The expense of running internal servers can quickly mount up – especially as a SaaS company scales and requires additional resources and equipment.
Often, when SaaS companies run their own servers, the hardware isn't utilised as efficiently as it could be, piling inflated energy costs onto the balance sheet.
By utilising the cloud, these expenditures are almost eliminated as the cloud managed hosting provider bears the energy costs.
Cloud managed hosting providers are much better at allocating cloud resources – and better hardware utilisation means more efficient use of power.
As such, the provider is able to offer a much lower cost for servers than the SaaS company would have to pay for keeping its own servers running in-house.
5. You Only Pay for What You Use
One of the greatest advantages of cloud managed hosting solutions is that they are fully customisable and billed on a pay-as-you-go basis, meaning that SaaS companies need only provision the cloud services they require at any given moment.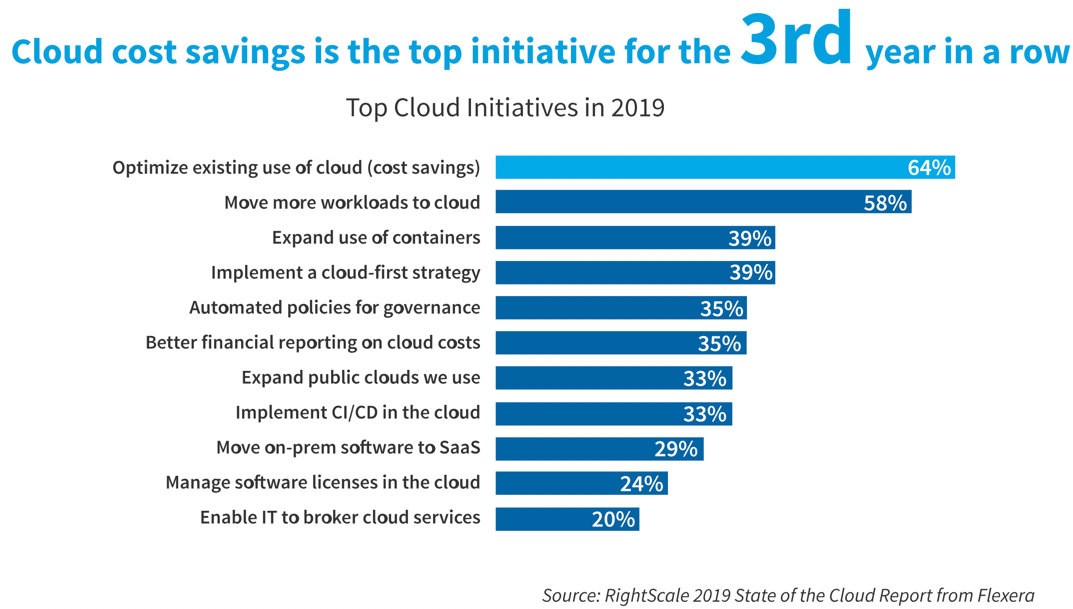 By outsourcing the complete management of their cloud environment to a cloud managed hosting provider, SaaS companies benefit from having expert and dedicated account managers who work hand-in-hand with the business to ensure everything is configured and performing to its optimum, including how money is spent and resources are allocated to capitalise on every cloud efficiency available.
Cloud Managed Hosting Services from Zsah
More and more SaaS companies around the globe are realising the huge cost benefits of switching to cloud managed hosting.
From lower maintenance and staffing costs to savings on energy and maintaining redundant systems, cloud managed hosting offers a cost-effective, flexible, and highly-reliable solution for scaling SaaS companies.
With cloud managed hosting from Zsah, you can reduce your application hosting costs on all fronts by allowing our dedicated experts take care of all monitoring, management and maintenance of your cloud environment for you.
This means you no longer have to devote time and manpower managing your own infrastructure, and can instead go back to focussing on doing what you do best – building great applications and winning new customers.
As a truly managed service, we work hand-in-hand with you to design and develop a hosting solution that is perfectly tailored to your business and your customers, and provide you with round-the-clock support to ensure your systems are fully protected.
Get in touch today to find more about our cloud managed hosting solutions.