What are Managed Cloud Services?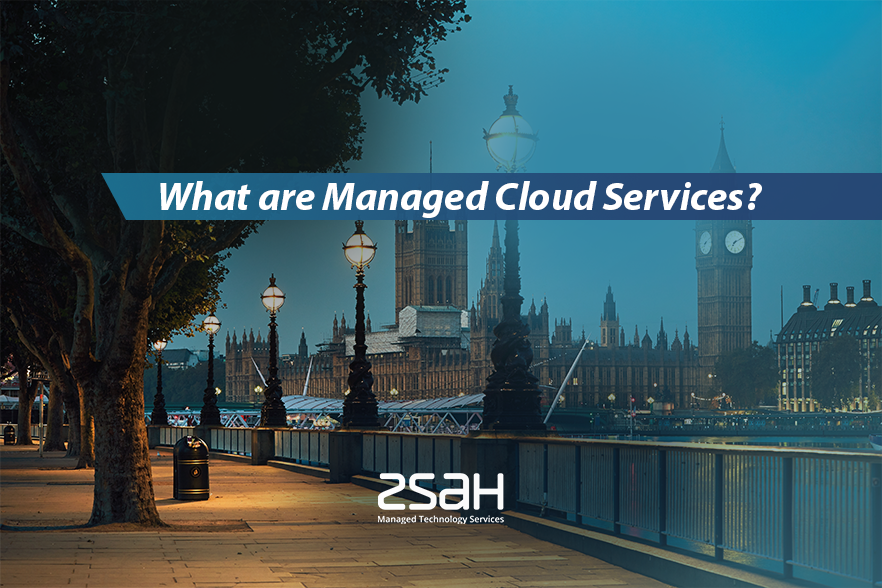 Some people love DIY.
When storm Gareth, Freya or Deirdre blows tiles off the roof, they're up on the ladder the next morning, hammer in hand and nails in mouth, knocking new ones into place.
They take the same approach to maintaining their cars.
They change their own fluids, replace their own tires and brake pads, and keep their engines ticking over smoothly for many, many miles.
Such people are usually successful people – they're not afraid to roll up their sleeves, dedicate time to learning, and do what it takes to get the job done.
However, there comes a point when maintaining cars and buildings becomes increasingly complex and time-consuming.
At such times, those busy, successful people – much like busy, successful businesses – realise the wisdom of handing the reins over to the specialists so they can focus on being busy and successful in other, more critical areas of their lives and business.
And this is precisely the appeal of managed cloud for SaaS owners.
Managed Cloud Services
For SaaS owners running their own cloud estate, the simple truth of the matter is that their cloud needs to be managed and maintained by someone.
Like houses and cars, a cloud doesn't maintain itself – especially in stormy weather. As such, SaaS providers have two options.
They can either take the DIY approach to manage their cloud infrastructure, hiring and training their own in-house experts to perform all the complex tasks that come part and parcel with any cloud environment.
Or, they can employ the services of an expert, trusted partner to provide all the maintenance, software setup, configuration, technical support, patching, hardware replacement, updating and monitoring for them.
The second option is what is meant by managed cloud services.
Put simply, managed cloud services allow SaaS owners to reap all the benefits of the cloud, without the pain and hassle of keeping the cloud environment running as efficiently as possible themselves.
In this way, SaaS providers that utilise managed cloud services can focus on doing what they do best – being busy and successful in building great applications and growing their customer base.
They don't need to fork out large salaries to expand their teams with engineers, system administrators and other experts to manage a hosting infrastructure that doesn't differentiate the business in the eyes of customers.
Instead, the managed cloud services provider's expert engineers manage not only cloud design, configuration, storage and networking requirements, but proactively monitor the risk of cyberattacks, provide ongoing maintenance, and maintain the complex tools, operating system and application stacks that run on top of the infrastructure as well.
With such a vast range of benefits, it's no wonder that managed cloud is gaining in popularity.
According to Research and Markets, the global market for managed cloud grew to almost $60 billion in 2021 and is forecast to grow to at a CAGR of 14.5% to reach over $118 billion by 2026.
Benefits of Managed Cloud Services
Managed cloud services are indeed a great option for growing SaaS businesses.
Benefitting from a single-tenancy architecture, equipment – such as dedicated servers, storage and network hardware, operating systems, and system software – is leased to a single customer, and those systems are all completely managed on the customer's behalf.
Managed cloud services providers are responsible for hardware and software setup and configuration, technical support, patch management, system maintenance, monitoring, and updates – completely freeing SaaS companies to focus on their core business objectives.
Let's consider the core benefits of managed cloud services for SaaS providers.
- Cost Control
Utilising managed cloud services means you remove the need to hire and/or train technical staff to maintain your cloud environment in-house.
Internal teams are expensive, so managed cloud is a great way to make easy cost savings.
You can rely on the provider's infrastructure, data centre, and support engineers to run and maintain everything for you.
- Systems Management
From backups and disaster recovery to load balancing, patching, system monitoring, alerting, reporting, and performance testing, managed cloud services providers will run your servers, systems and backups for you, saving you time, resources, and improving your overall business efficiency.
- Heightened Security
Security is a primary concern for all SaaS companies, particularly those operating in the government, healthcare and finance industries who deal with sensitive customer data.
Cyber threats are constantly on the rise, with direct attacks on data centres and clouds increasing. For example, UK councils reported more than 700 data breaches to the Information Commissioner's Office (ICO) during 2020. In the US, almost half of all companies have experienced a data breach at some point in the past, according to the 2021 Thales Data Threat Report.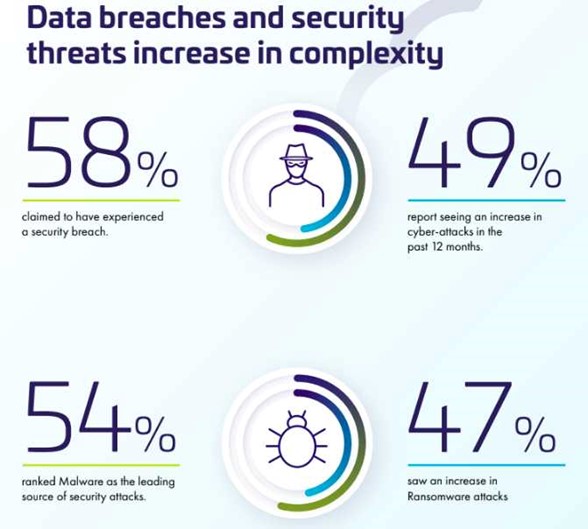 Clearly, managing the threat landscape is becoming extremely risky, so it's far better to leave it to the experts to handle security and safety.
Security services, including regular vulnerability scans, intrusion detection, DDoS prevention, and network security will all be provided by the managed cloud services provider.
- Server Configuration
Different SaaS owners have different needs.
With managed cloud services, the provider will ensure specialist staff are deployed to see to it that the hosting solution is configured precisely to the SaaS business's unique requirements from the outset, and will subsequently perform all the necessary server maintenance from there.
- Reliability
Reliability is incredibly important for a SaaS business.
Downtime costs – when customers can't access your application, you risk losing them and their custom.
Managed cloud providers commit to constantly monitoring the cloud environment to ensure there are no issues that could lead to costly downtime.
Ensuring high availability is the services provider's job – and that's exactly what they do.
Managed Cloud Services from zsah
More and more SaaS companies are choosing managed cloud services to support their business as they grow.
With managed cloud services from Zsah, all the stress and responsibility that comes with running and maintaining your hosted infrastructure is taken away, and placed safely in the hands of our dedicated managed hosting experts.
Our tailored backup and recovery solutions leverage the best backup and high-availability technologies in the industry, and our managed cloud services experts work around the clock to ensure your systems, your business, and your customers are protected.
Get in touch with us today to find out more about our managed cloud services and hosting solutions, and how we can take the maintenance and management of your cloud infrastructure out of your hands, allowing you to focus entirely on your core business.