5 Reasons to Invest in A Cloud Management Platform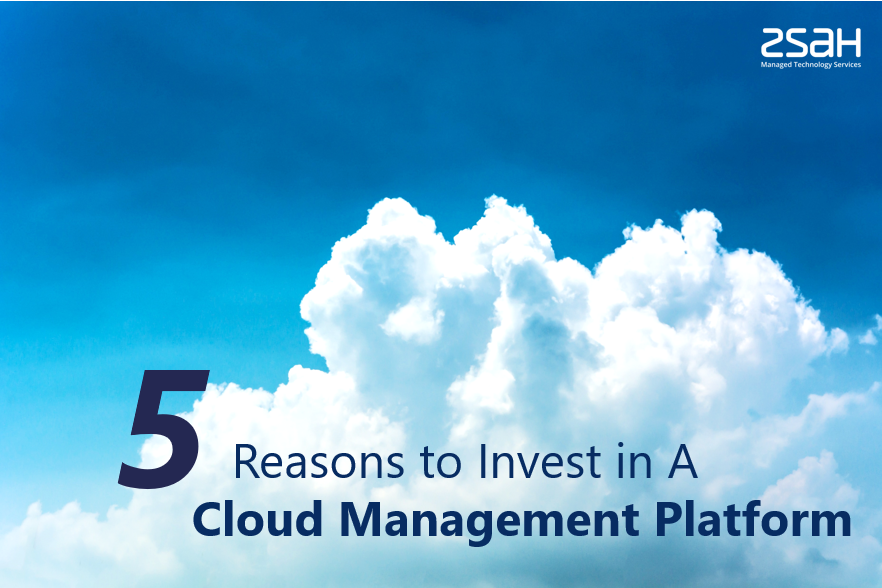 Ever wonder why there's a trend in adopting a cloud management platform?
Cloud computing has been one of the fastest-growing segments of IT spend for some time now. Over the next four years, the ongoing cloud shift is expected to accelerate further and attract nearly 45% of IT expenditure away from traditional solutions. The impact and the after-effects of COVID-19 are only expected to add further momentum to this trend.
As cloud computing becomes the new normal for enterprise IT, multi-cloud has emerged as the preferred model for cloud adoption and deployment. One 2020 State of the Cloud study found that a significant majority of companies had opted for either a multi-cloud strategy (93%) or a hybrid cloud strategy (87%) with average usage at 2.2 public and 2.2 private clouds.
Gartner predicts that cloud strategy at more than 75% of all midsize and large organisations will either be multi-cloud or hybrid.
The multi-cloud model offers a range of benefits including access to best-in-breed solutions, risk mitigation, portability & interoperability, cost & compliance management, and the need to reduce vendor dependency, to name just a few.
However, this approach also introduces more complexity into enterprise IT environments and creates new challenges in terms of interconnecting, integrating and orchestrating across a disparate and heterogeneous system comprising multiple public and private clouds and traditional IT.
As a result, there is now a rapidly evolving cloud management platform market gearing up to address enterprise requirements for automation, governance, life cycle management and brokering across multi-cloud environments.
The market for multi-cloud management platforms and solutions is projected to grow at a CAGR of nearly 30% to reach $6.82 billion by 2023, up from $1.20 billion in 2016. This growth is being driven almost evenly by the unique requirements of the hybrid and the multi-cloud segments, each with a CAGR of just around 30%.
By 2025, over 70% of enterprises are expected to be using multifaceted cloud governance tools from Cloud Management Platform (CMP) providers, compared to less than 10% today.
Gartner's 2020 Magic Quadrant for CMPs also lists eight key functionalities that define a cloud management platform and the firm also sets the minimum requirements for a CMP as follows: "incorporate self-service interfaces, provision system images, enable metering and billing, and provide for some degree of workload optimization through established policies."
Here, then, are the top 5 functionalities to look for in any cloud management platform.
5 reasons to invest in a cloud management platform
Add a header to begin generating the table of contents
1. Provisioning and orchestration
Self-service is one of the fundamental requirements of a cloud management platform.
This is an especially critical feature when it comes to provisioning and orchestration of applications across heterogeneous on-premise and cloud-based IT environments because it streamlines the process of multi-cloud self-service fulfilment and administration.
If self-service is the first layer in a CMP, then provisioning and orchestration represent the middle layer.
Some platforms enable the deployment of customised provisioning portals for self-service use-cases with a portal interface that makes it easier to deploy and manage infrastructure. For instance, a cloud management platform with a self-service provisioning functionality will provide access to different types of system images that simplify the process for users to choose and deploy images.
Orchestrating automated processes and workflows across a hybrid IT environment distributed across clouds and on-premise stacks pose several unique challenges.
Cloud management platforms provide the orchestration frameworks necessary to manage automated processes and orchestrate infrastructure and services across the entire ecosystem. 
Some cloud management platforms provide users with reusable blueprints and powerful orchestration engines that enable automation at scale. CMPs with orchestration features and functionalities that enable more integration and extensibility combined with self-service support can significantly accelerate time-to-value.  
2. Performance monitoring
Cloud management platforms enable comprehensive performance monitoring of infrastructure, including computing instances, storage, networks, as well as applications. They enable full observability and automated monitoring across hybrid multi-cloud environments in order to ensure that optimal ecosystem performance.
By consolidating all performance-related policies and data points, these platforms can automate the configuration, resource allocation, deployment and performance management.
In complex hybrid & multi-cloud cloud environments, applications are distributed across multiple cloud systems. In this context, a platform's ability to automatically discover applications across a multi-cloud architecture becomes the first step towards effective performance monitoring and management.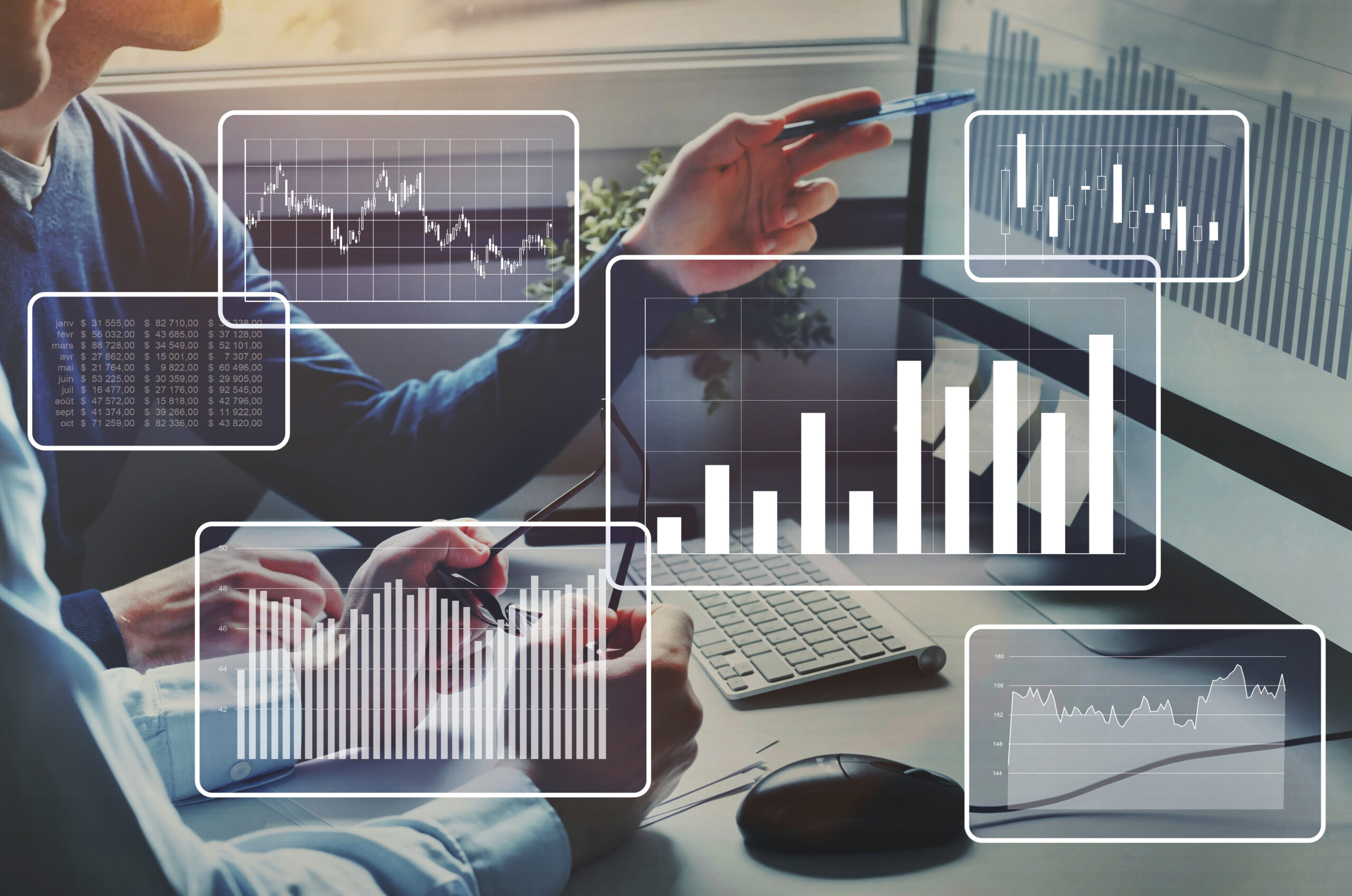 Also, when it comes to application monitoring, most IT environments already employ multiple performance monitoring tools with the metrics to be monitored varying across different applications. The challenge in this scenario is that no single monitoring tool provides end-to-end visibility.
Cloud Management Platforms consolidate multiple tools into a single solution and tie applications to the infrastructure to provide a consolidated view of performance.
And finally, AI and machine learning are quickly becoming essential resources for managing application performance in multi-cloud ecosystems as the sheer scale and speed at which applications are delivered makes it nearly impossible for manual processes to keep up.
3. Governance & Compliance
In a complex multi-cloud environment, governance plates a strategic role in ensuring that the system capabilities are aligned with enterprise strategies and objectives without losing sight of the policies that define the delivery of those capabilities.
Governance, therefore, is about balancing multi-cloud performance with adequate safeguards to protect against financial, operational and security-related risks.
Governance in the context of a cloud management platform translates into the need to monitor and log all service performance so that suboptimal services can be identified and rectified.
These CMPs not only guarantee that the needs of business processes and applications are being met but also ensure compliance with the policies regarding the use and execution of cloud services. By integrating with the existing security infrastructure, CMPs can address specific areas such as identity access management apart from broader issues of compliance.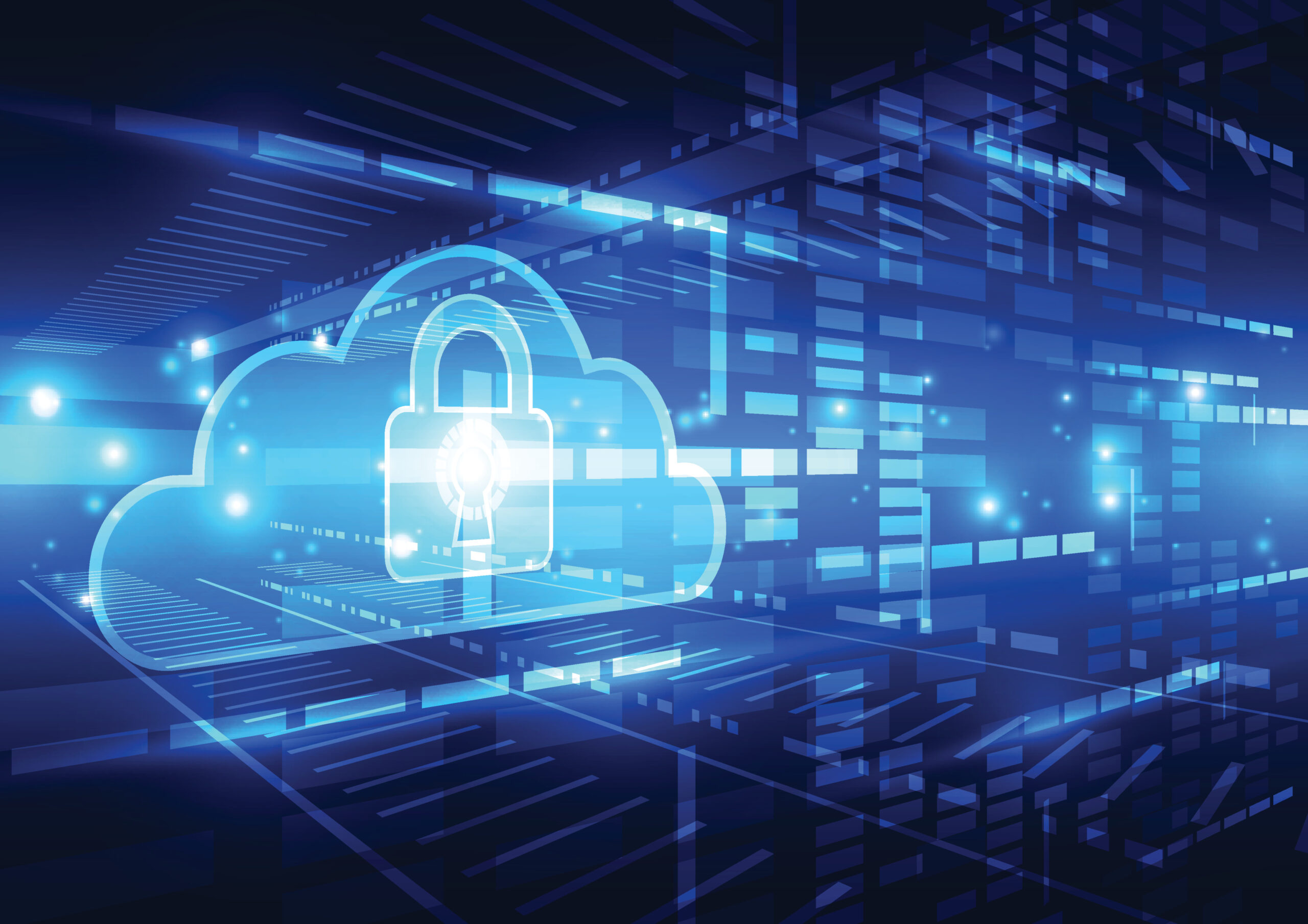 Cloud management platforms enable the efficient management of a multi-cloud infrastructure by optimising cost and performance and by continuously inspecting cloud-resource configurations and referencing the results with industry and enterprise security and compliance standards.
4. Security
Multi-cloud security is often seen as the next big challenge for the cybersecurity industry.
CMPs currently represent the highest level approach to managing multi-cloud environments especially when it comes to security. Just as these cloud management platforms provide a consistent interface to manage disparate cloud services, they also enable enterprise IT security teams to implement a common security layer that applies the same identity and access management (IAM) processes across the entire multi-cloud ecosystem.
Cloud management platforms typically offer a range of security features including encryption management, role-based access control, user authentication and authorisation etc.
In addition, these platforms provide a "single-pane-of-glass" approach to management that includes visualising and identifying bad security posture, end-to-end network visibility across physical and virtual environments and a single point of control to manage application and data security.
With cloud management platforms, businesses can now connect all data sources to generate deeper threat insights and automate actions and responses to identified threats.
5. Cost management
According to Gartner's Magic Quadrant, security and cost management are the most emphasised functionalities among multi-cloud management platforms. And CMPs feature several cost management capabilities that provide businesses with greater visibility and control over their hybrid cloud infrastructure.
For instance, businesses can monitor, meter and track service usage across a range of variables such as user, business unit, location, CSP etc. and even set usage thresholds and approval protocols for each of these variables, all from a single dashboard.
Cloud management platforms help optimise cloud spends by reallocating workloads to the most cost-effective service providers.
And they provide advanced tools for detailed real-time analysis, with predictive capabilities, that can help in proactively managing costs.
These are just the top five functionalities of cloud management platforms out of an exhaustive list of features and functionalities that include inventory and classification, integration and external tool management, cloud migration, backup and disaster recovery, service catalogues, service governors etc.  
Optimise Your Cloud Management Process
Cloud management platforms eliminate all of the hassles of cloud administration. However, choosing the CMP that is best for your business is not as simple as checking the listed functionalities off a list.
Based on our extensive experience in providing award-winning managed cloud, data & analytics and compliance services, we offer a simple and cost-effective cloud infrastructure management tool - Gridz that allows our customers to easily and quickly deploy VMs and infrastructure, whilst having a clear view of their entire virtual estate and all related costs.
An easy-to-use interface, combined with smart environment templates and advanced customisation options, makes it extremely fast and intuitive to manage your cloud environment. Custom pre-configured cloud templates from our partner program reduce complex workflows to just a few clicks.
Our solution allows businesses to create unique user-specific access rights to protect their data. Most important of all, our best-of-breed features come with upfront, transparent pricing and backed by the data security assurance of our ISO 9001, 27001, G-Cloud and GDPR compliance.
Our solutions are bespoke and come with 24/7 support. You'll also have a dedicated account manager to look after your needs. Get in touch with us today to learn more about our cloud management platform - Gridz.
Like our post? Share now!