Expand Your IT Capabilities with Private Cloud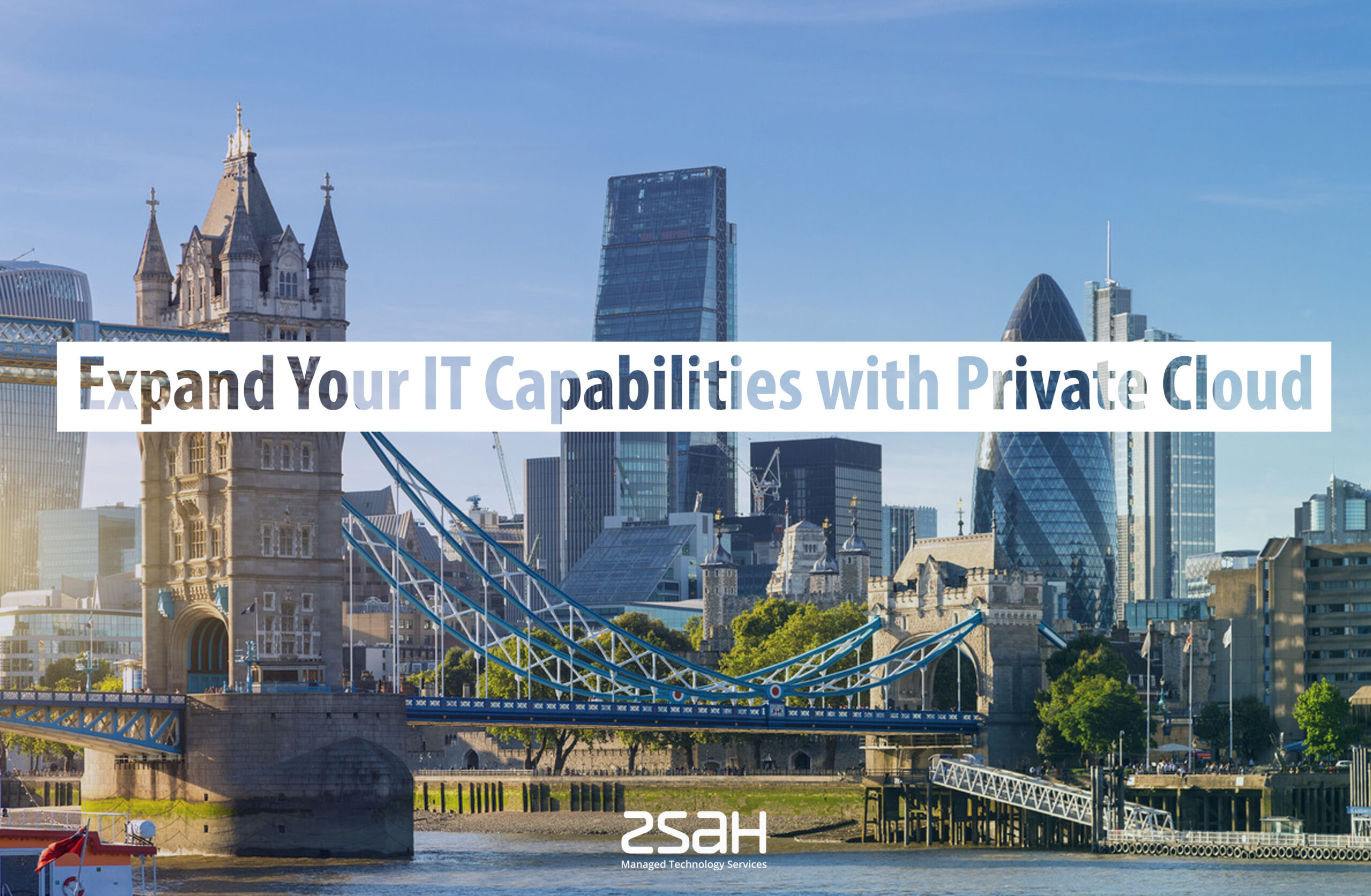 The private cloud has become the most popular enterprise technology trend in recent years. Why? Simply put, it offers many benefits to organisations of all sizes and industries. By moving your operations to a private cloud, you can expand your organisation's IT capabilities. There are five main ways organisations can expand their IT capabilities by running their IT systems in a private cloud server environment. These are; improved resource utilisation, reduced costs, increased security, regulatory compliance, and more flexibility.
This blog post will explore each of these benefits in greater detail so that you can decide if this is the right solution for your organisation.
Add a header to begin generating the table of contents
Improved Resource Utilization
Virtualisation technology, which underlies all types of cloud computing, delivers many of the advantages of a private cloud. For example, most servers are underutilised, and virtualisation allows for improved resource utilisation in private cloud environments, allowing workloads to be moved to a different physical machine as service demands change. Alternatively, resources dedicated to an individual server may also be modified to match the changing needs of any single application.
Reduced Costs
Virtualisation reduces private cloud costs in many ways. First, it allows for the sharing of resources across multiple virtual machines and applications as needed. This ensures that no one particular server is overworking itself to meet service demands, which would otherwise result in higher private cloud costs due to excess heat or cooling requirements – a notorious problem with data centres today – and increased hardware wear and tear on specific servers.
Secondly, private cloud management tools can allow IT managers to reassign unused server workloads more easily than ever before by utilising available physical capacity from underutilised servers; this makes private clouds both cost-effective and efficient at all times without requiring significant additional expenditures upfront on new equipment or software licenses like some traditional solutions might need.
Third, a private cloud environment will not only save money over a typical on-premise arrangement, but it might also cost less than a public cloud one. The main advantage of public cloud services is their low cost, and it certainly saves some businesses money. Netflix, for example, is in a completely deregulated market that primarily runs one sort of workload and has usage that changes from time zone to time zone around the world.
In many cases, private cloud computing, especially on a single-tenant dedicated virtual machine, is less expensive for businesses than traditional public cloud, according to a recent Cloud Pricing Report by Canonical. In fact, many companies are unaware of a public cloud's total cost of ownership (TCO) until they receive their bill. In addition, organisations are often unaware of all hidden costs, including network bandwidth, until after they have incurred them.
Increased Security
Different organisations that use cloud environments have different needs, which may lead to contradictory or misleading data. This is especially true for security since comparing cloud environments might be tricky due to methodological choices such as grouping on-premises and hosted private cloud environments together or comparing them without considering the various forms of businesses that utilise them.
However, IT professionals have clear views on data and application security in public clouds, and according to research by the Cloud Security Alliance (CSA), most of them cite network security as their primary concern with the public cloud.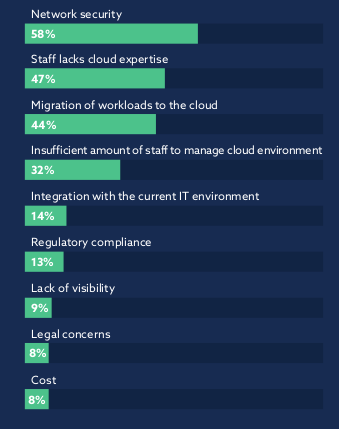 (Image source: CSA)
It's not surprising that security experts usually propose a private cloud because it offers more security advantages than a public cloud. While any cloud environment necessitates tight antivirus and firewall protection, a private cloud is hosted on specific physical machines, making its physical security easier to manage. In addition, with a private cloud, users have access to the system through secured and private network connections rather than the open Internet.
Regulatory Compliance
Private cloud solutions' security and control advantages are partly responsible for their increasing popularity among businesses with compliance issues. Another incentive is that service providers who provide hosted private clouds may assist organisations in meeting key compliance standards such as GDPR, compliant hosting, HIPAA-Compliant Hosting and PCI-Compliant Hosting.
In order to reap the benefits of cloud computing while maintaining regulatory compliance, some businesses may have little alternative but to utilise a private cloud.
Greater Flexibility
Organisations moving from a legacy on-premises system face challenges in transitioning their applications to the public cloud since it cannot be tailored to any application.
Although private cloud solutions are typically more flexible than public clouds, the latter allows businesses to develop applications on-demand and scale them up or down without needing additional hardware. That said, private cloud servers offer greater flexibility in terms of customising server resources for individual users.
The ability to build a private cloud solution explicitly customised around your organisation's needs makes it easier to implement an environment that has everything you need — all things considered — while still maintaining some modicum of control over who gets access and what they can do with their access privileges.
Who Should Use a Private Cloud?
The private cloud will be the only feasible alternative for businesses needing to meet regulatory compliance concerning data protection and storage.
Also, organisations with relatively constant and regular resource demands might want to consider utilising a private cloud in addition to those who are concerned about compliance.
Organisations that might gain from the increased flexibility of a virtualised environment should also look into private cloud solutions. Many organisations, particularly medium to large concerns, use various distinct applications running on their own hardware.
By virtualising a server that hosts a specific application, such as email, an organisation can expand or reduce its resources as necessary. This approach allows for increased performance, as servers with more resource-intensive applications have greater computing power or memory.
Ready to Deploy a Private Cloud?
Zsah's Private Cloud provides cloud performance on powerful, secure corporate infrastructure. It's your fully-managed personal data centre that you can migrate to easily, have a personalised login, and operates on a straightforward and transparent pricing plan. For more information, check out our private cloud offer.
Love our post? Share now!