6 Reasons Public Cloud Costs More Than You Expect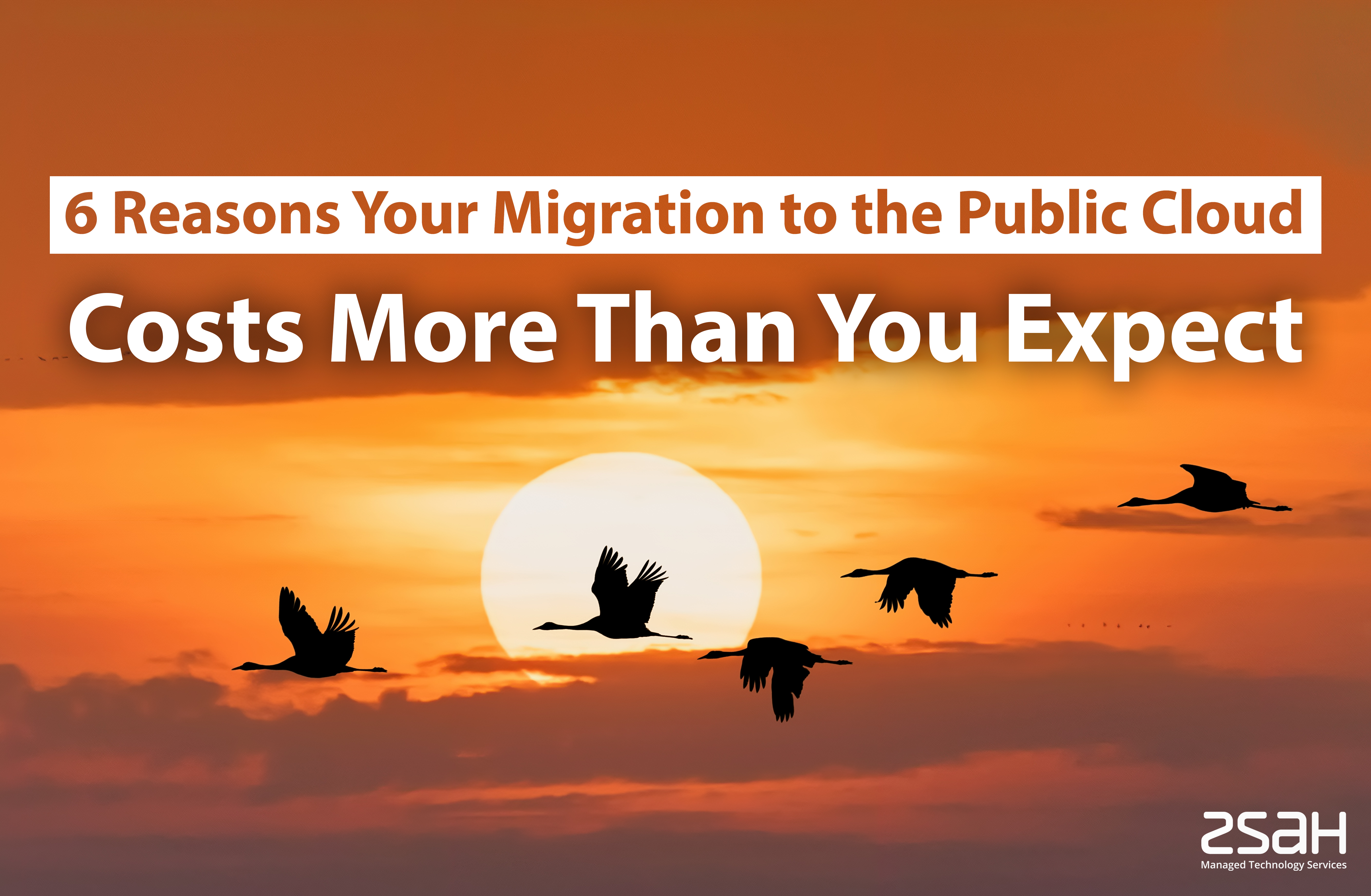 Public cloud costs can be a difficult thing for companies to manage. Often, companies migrating from on-premise solutions to public cloud services experience an unexpected rise in monthly costs. For example, HelpSystems experienced an increase of 300 percent in monthly recurrent expenditure when they recently migrated from an on-premise solution to cloud-based infrastructure (more on this below). 
This is a worrying problem, given that more and more companies are moving to the public cloud to gain benefits such as flexibility and scalability. According to the 2022 Flexera State of the Cloud report, public cloud adoption continues to become more mainstream, with heavy users now making up 63 percent of the market. The report defines heavy users as companies running at least 25 percent of their workloads in the public cloud.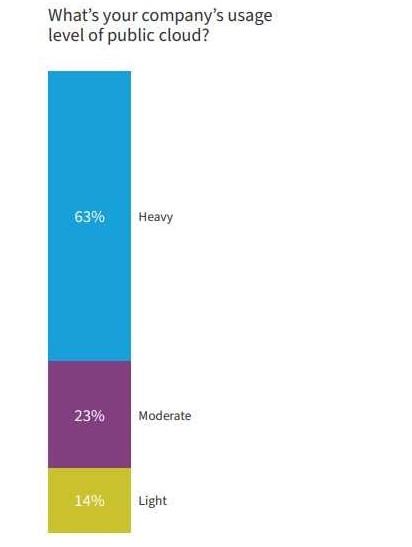 (Image source: Flexera.com)
Gartner predicts that by 2024, 60 percent of cloud infrastructure and operations executives will incur public cloud cost overruns, leading to inflated budgets. 
Below, we discuss six reasons why your migration to the public cloud costs more than you expect.  
1. Hidden Indirect Public Cloud Costs
One of the reasons public cloud fees end up being more than expected is due to hidden indirect costs that many IT professionals do not account for. For example, there are often indirect project costs associated with transforming the organisation to operate effectively in the public cloud. Such transformation costs can include training teams, workflow changes, changes to company hierarchy, and purchasing new software licenses. In addition, residual charges can be incurred when productivity plummets during the migration process or when hardware goes unused during the cutover period.  
However, using a cloud company with professional expertise and extensive experience in public cloud setups helps you stay on budget.  
2. Wrong Emphasis
IT leaders are often under pressure to migrate to the public cloud for its benefits and, in the process, adopt a "lift and shift" approach where they simply move workloads without any modification. Unfortunately, this can be costly and time-consuming. A better approach is to use a "lift and optimise" strategy where you take the time to assess which workloads are best suited for the public cloud and make necessary changes before moving them. For example, applications can be rewritten and re-released in a cloud-native way or replaced entirely with a cloud-based solution.  
3. Wrong Team
Many companies make the mistake of thinking that their existing IT team can handle public cloud migration. However, this is often not the case. Migrating to the public cloud requires a different set of skills than running on-premise solutions. As a result, hiring or training a dedicated cloud team is often necessary. This can be costly and time-consuming. In addition, when companies onboard a managed services provider, they often go with familiarity or low pricing rather than experience. This can lead to public cloud cost overruns as the provider struggles to meet expectations.  
4. Dependency Bottlenecks
Moving on-premises systems to the public cloud without considering their dependencies can create network performance issues, cause delays, and force organisations to spend more money than necessary. IT leaders should map these dependencies as part of the application assessment process to ensure they're aware of the correct migration timeline. By doing so, they can avoid these costly mistakes and ensure a successful move to the public cloud. 
5. Rushed Assessments
One common mistake organisations make when migrating to the public cloud is failing to assess the costs associated with the move accurately. IT leaders typically rely on their migration vendor for an initial cost projection, but this number is often based on a high-level overview of the project rather than a detailed analysis of the workloads to be migrated. As a result, it's not uncommon for the actual costs to be higher than initially anticipated. Organisations can avoid this pitfall by thoroughly assessing their application portfolio and understanding the specific costs associated with moving each workload to the public cloud. With this information in hand, they can develop a more accurate projection of the total costs of their migration project. 
6. Poor Landing Zone Design
Failure to plan and execute the cloud "landing zone" migration for your workloads will incur costs for security and compliance measures. This includes designing account structures, linking to identity directories, configuring virtual private clouds (VPCs), role-based access control roles and rule sets, and monitoring infrastructure for security and configuration management. By ensuring that the creation of these environments is planned ahead of time and included in the contract, you can avoid added costs down the line. 
zsah's Solution for HelpSystems
The company
HelpSystems is a leading IT company that provides software for systems and network management, business intelligence, security, and compliance for IBM I, Unix, Linux, and Windows environments.  Based in Eden Prairie, Minnesota, it's the biggest independent IBM software vendor in the world. zsah has worked with HelpSystems for several years across multiple projects. 
The Problem
Clearswift (a subsidary of Helpsystems) provides minute-by-minute security updates (anti-virus and anti-spam signatures) to its customers globally. As well as threat updates, product updates need to be distributed periodically, and additional bandwidth was required to deal with customers wanting to update their systems without impacting the time-sensitive delivery of threat updates. Due to increasing customer numbers, Clearswift faced the decision of investing additional CAPEX to refresh the update service hardware or migrate to cloud-based infrastructure. Clearswift, like many other companies, chose to migrate to the public cloud. Although the company completed the migration successfully, it started to experience an unexpected rise in operational costs by as much as 300%. 
The Solution
zsah understood that using public cloud services would carry hidden connectivity costs and proposed a solution to migrate the Clearswift Update Servers onto zsah's private cloud infrastructure to reduce costs and make them predictable each month. The international reach of zsah, with data centres covering the EMEA, Americas and Asia Pacific regions also provided Clearswift with the option of deploying their update services in the regionally appropriate geography. This was important because the company has a large worldwide customer base and deploying update services close to end users is vital to providing a good customer experience. 
According to Alyn Hockey, Clearswift's VP of Product Management, the company did not have its own data centres in which it could host its customers. zsah had the perfect solution that enabled Clearswift to save costs and make business decisions with predictable spending whilst still utilising the scalability and flexibility of the public cloud. Hockey adds that managing a hosted or managed service environment for customers isn't easy at the best of times, but innovation from zsah ensures that Clearswift can do this quickly and efficiently. 
If you are thinking of moving to the public cloud and are worried about the costs – or if you are already experiencing high public cloud costs – get in touch with us today. We can provide a detailed analysis of your infrastructure and help you develop an accurate projection of the total costs of your migration project and where you can save money in your public cloud estate