4 Ways Technology Is Helping to Fight the Coronavirus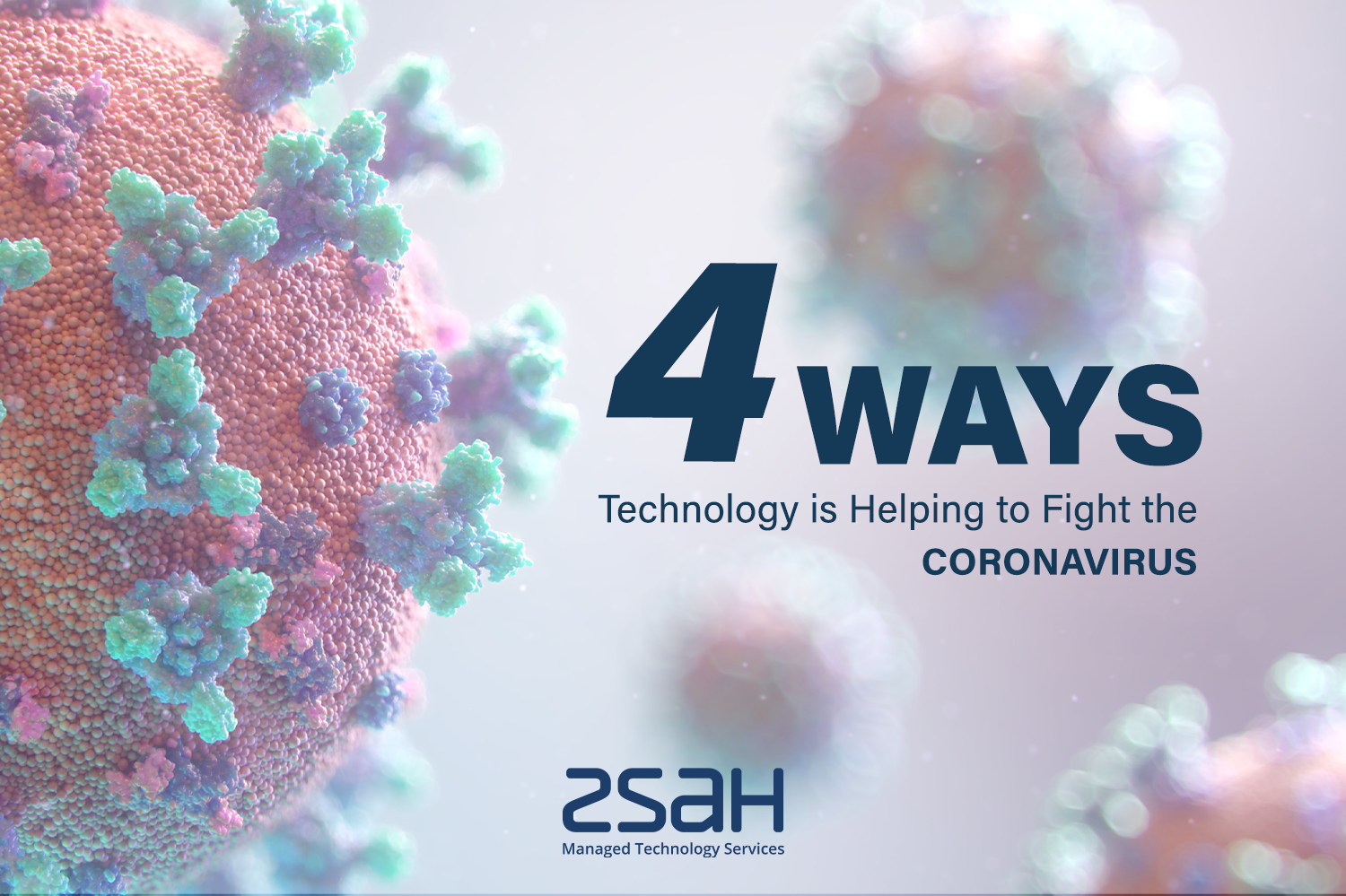 As governments, scientists, and medical professionals around the world struggle to cope with the ongoing pandemic, technology is playing a central role in humanity's fight against the 2019 novel coronavirus, or COVID-19.
Technology firms and individuals working in the sector are joining efforts to assist in various ways, including developing products to combat COVID-19, tracking and predicting the spread of infection, embarking on innovative projects to deliver medical and palliative care, and protecting hospitals from cyber attacks.
In this article, we'll be looking at some of the activity that's underway, as technology fights the coronavirus alongside the world's citizens.
Add a header to begin generating the table of contents
Ways Technology Firms and Developers Fight the Coronavirus
Software has a big role to play in COVID-19 management  – whether it's contact tracing apps to help governments and health authorities keep track of coronavirus patients, or sophisticated data handling and modelling applications for the design of therapeutic interventions and vaccines. Undoubtedly, an increasing number of firms are implementing technology to fight against the coronavirus.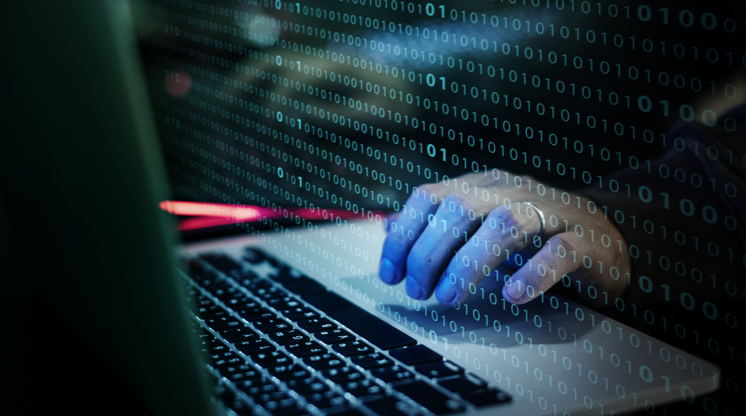 Connect organisations in need of development help
Developers from the Codementor and Arc communities are offering their knowledge in technology to help with projects designed to fight the coronavirus pandemic. The scheme dubbed "Code Against COVID-19" aims to connect organisations in need of development help for their projects with developers from across the globe.
According to Arc, of the over 500,000 developers in Codementor and Arc, more than 200 volunteers have so far signed up for the effort and are working on more than 20 different projects. A live list of developers willing to work on COVID-19 projects is available online.
Voluntary web and software development services offering
Along similar lines, the Coding Dojo "Tech for America" project has the technology education firm mobilising a network of more than 4,500 alumni to offer web and software development services on a volunteer basis.
The scheme, which started in early April, currently has 190 volunteers from 30 states in the US, and 11 countries. Organisations that send a request for assistance to the project email address are matched with volunteers in their area, based on locality, the level of technological proficiency needed for a given project, and other factors.
Tools for COVID-19 data queries
To assist developers working on coronavirus projects, Verizon Media (the owners of Yahoo!) are offering new tools for COVID-19 data queries, which will enable programmers and data management teams to better organise and understand publicly available information on the coronavirus pandemic.
The resources on offer are powered by the Yahoo Knowledge Graph, and include a data set, application programming interface (API), and dashboard to help engineers analyse and navigate COVID-19 data. The dashboard enables project teams to create informative and interactive visualisations of the information available about the novel coronavirus.
The Yahoo Knowledge COVID-19 data set includes information gathered from government websites and health care organisations such as the WHO, all of which is accessible under a Creative Commons license.
The data provides worldwide locations for coronavirus incidents, cases, deaths, and recoveries, all broken down by country, state, and county level. Using the project's API, developers can explore the data set and build their own coronavirus charts, simulations, and applications.
COVID-19 Data Hub
Tableau Software has pulled together data from the likes of Johns Hopkins University, the US Centres for Disease Control and Prevention (CDC), and the World Health Organisation (WHO), to create a COVID-19 Data Hub. This resource enables researchers and developers to vet a variety of high-quality data sources related to the ongoing coronavirus outbreak. Tools on offer include dashboard templates and features that allow users to build their own visualisations.
A spokesperson for Tableau suggests that a number of laboratory pharmaceutical companies are using much of this data to help them decide on where to distribute coronavirus testing kits. Here at zsah, we're also working closely with Tableau in the development of potential COVID-19 applications that utilize data analytics for things like social distance monitoring.
Coronavirus spreading tracking
Instagram founders Kevin Systrom and Mike Krieger have recently launched a website called Rt.live. Using continuously updated information from the COVID Tracking Project, the website enables administrators to determine how quickly the coronavirus is spreading state by state in the US.
An "Rt" value for the virus of 1.0 or more indicates that COVID-19 is spreading at an increasing rate in a given state, while numbers below 1.0 indicate that the spread is slowing down.
Coronavirus activity forecasting
Carnegie Mellon University in the US has been working with Facebook and Google, to collect and evaluate data about COVID-19-related symptoms experienced and reported by users of the social media platform and search engine. Combined with data such as medical insurance claims and testing results, responses to the survey should allow Carnegie Mellon University to highlight COVID-19 activity more accurately than having to rely on positive coronavirus tests alone.
The university hopes to use this information to get a county-by-county breakdown of data from across the United States, which will ultimately enable researchers to accurately forecast coronavirus activity several weeks ahead of time.
Clinically-authored symptom checker
In response to the pandemic, UK health tech provider EMIS Health has created a new coronavirus hub and a clinically-authored symptom checker, as additional features to its free Patient Access app. The hub directs users to trusted information, plus online services such as appointment booking, GP video consultations, and managing repeat medication, and is helping to relieve pressure on primary care services.
The company has recently partnered with the Nuffield Department of Primary Care at the University of Oxford and the Royal College of General Practitioners (RCGP), to support a major new research initiative into COVID-19.
Deliver a "single source of truth"
The UK National Health Service (NHS) is teaming up with leading technology firms to help make critical medical equipment available to its facilities most in need during the coronavirus outbreak. Drawing on records gathered from NHS emergency services calls and COVID-19 test results, Microsoft has built a data store on its Azure cloud computing platform to hold the information in a single, secure location.
Palantir is making its Foundry software tool available, to analyse records and deliver a "single source of truth". Amazon Web Services (AWS) will provide additional cloud computing facilities. London-based Faculty AI is developing dashboards, models, and simulations to assist decision makers. And Google's G Suite productivity apps are being used to collect and aggregate real-time operational data.
There are many ways that technology can help fight against the coronavirus. All the information and coding resources in the world won't help, however, if organisations are unable to remain functional during COVID-19 lockdowns and movement restrictions.
In recognition of this, UK technology and cloud services provider zsah is offering free hosting for three months , to help businesses stay up and running during the coronavirus pandemic.
Now It's Your Turn!
From tangible to intangible, technology is helping us fight the ongoing coronavirus pandemic in many different ways. Now we want to learn from you:
How have you seen technology used to fight the coronavirus?
Leave a comment below right now and let us know, we would love to hear from you.
Like our post? Share now!