Gain a Competitive Advantage with Managed Services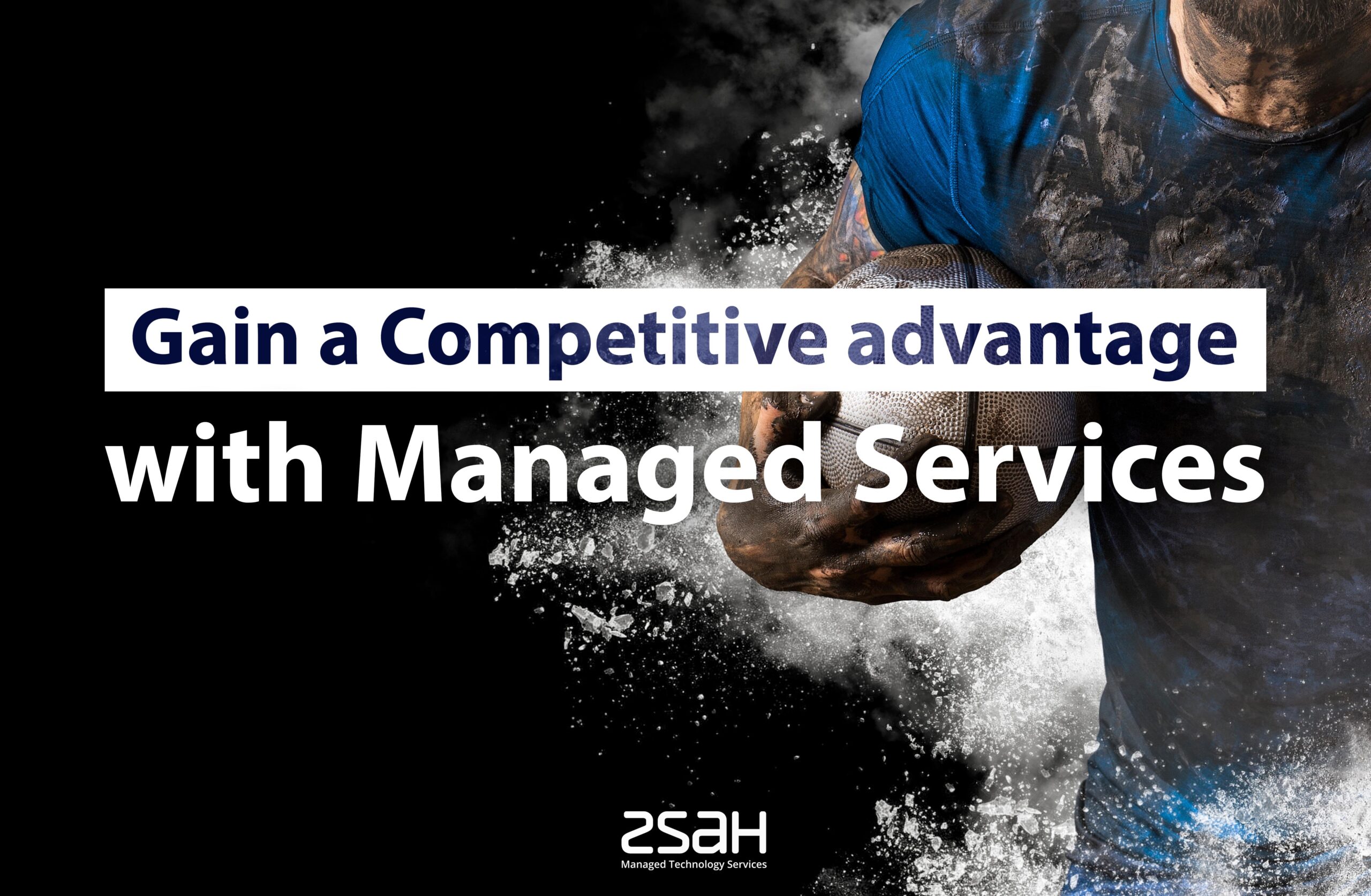 A competitive advantage is a term used in business and marketing to describe an attribute that allows the holder to outperform competitors. With the rapid advancement of technology, increased customer expectations, and the growing need for dependable IT services, businesses are continuously seeking ways to gain a competitive advantage with their IT operations. One way to do this is by utilising managed IT services such as Managed Cloud Services, Software as a Service (SaaS), DBA as a Service (DBAaaS), Hosted Desktop Services, or Managed Network Services, which offer flexible, cost-effective solutions without having to hire additional staff.
Many forward-thinking organisations are leveraging the power of managed IT services to gain a competitive advantage. According to a recent study by Grandview Research, the global market for managed IT services will grow at a CAGR of 13.4% from 2022 to 2030. The current market valuation is USD 267.35 billion and is expected to hit USD 731.08 billion by 2030.
(Image source: Grandview Research) 
In practice, companies can gain a competitive advantage with managed IT services by focusing on four critical areas – data security, managing technological complexity, staying ahead of outages and threats, and cost management.
1.  Data Security
Managed security services are in increasingly high demand. This is particularly true for data security and privacy protection, which are driving the need for managed security services from firms operating across various industries. By transitioning to managed services, organisations can gain a competitive advantage by virtue of:
Increased security: Managed service providers tend to have better expertise to make the necessary security configurations. This reduces the risk of downtime that would cause service disruption and loss of customers.
Reduced costs: With a managed services provider, you no longer need to hire and train additional staff to monitor network access
Recovery: Quick recovery in case of a data breach, thereby avoiding brand damage or loss of customer confidence.
2.  Managing Technological Complexity
The typical IT manager in a busy organisation will have a lot on their plate – from managing a constant stream of emails and phone calls from staff to more technical jobs requiring all their attention. Unfortunately, this renders an IT Manager's job reactive rather than proactive, making it difficult to focus on maintenance, monitoring, and planning their IT system – and the result is an unstable environment.
With a competent strategic IT partner, you can have a well-managed and well-maintained IT environment without spending all of your money. In addition, a managed services provider (MSP) allows you to concentrate on expanding and operating your business rather than dealing with constant user complaints.
Firms need to keep pace with the rapid changes in technology and find a way to handle these complexities. Managed IT services provide an efficient solution through 24/365 monitoring and management.
3.  Staying Ahead of Any Threats or Outages
Businesses need to stay ahead of any threats that might be lurking around the corner. If you fall behind in keeping up with maintenance, updates, and security, the chances are that you will encounter an IT outage or another issue down the road that will cause irreparable damage to your company.
By leveraging managed IT services, companies can gain a competitive advantage by ensuring high availability through 100% network uptime, ensuring continuous service delivery to customers, reduced downtime due to managed services, and improved productivity.
4.  Having Predictable Operational Costs with Managed Services
Organisations are increasingly looking at ways to cut operational costs by leveraging managed IT services for their daily operations. Some of the ways managed services help cut costs and create predictability include:
Companies can save on staffing costs as they no longer have to hire additional IT staff. This also reduces the need for additional training costs.
Many MSPs provide a flat-rate fee instead of an hourly rate, which ensures predictability in service cost as there are no overage charges or timesheets to deal with, which also helps improve cash flow.
Predictable operational expenses can help companies manage their financial planning activities better and free up cash flow for other core business activities.
Getting Started with Managed Services
Unfortunately, not all managed IT service providers are a good fit for your business. To gain a competitive advantage, you must select the right provider with the right mix of expertise, support, and cost. Below is our suggested roadmap.
The first step in selecting an MSP is to determine your business requirements. This involves creating a list of all IT services required for day-to-day operations, followed by setting up meetings with potential managed service providers to understand their offerings more clearly.
It is important to note that managed service providers offer various services to suit different business requirements. So, it is important you choose the right provider who can cater to your specific needs and expectations from day one.
Once you have shortlisted potential managed service providers, conduct reference checks with their existing customers before signing any contracts or agreements. This will help confirm if they are the right fit for your business. Since managed service providers work with multiple clients, it is crucial to ensure they can provide dedicated and quality resources and personnel.
The final step involves signing a contract that details all aspects of service provision, including:
Service level agreement (SLA) terms: this defines response times in case any issues arise.
Service availability: this is the amount of time that services are available to users.
Customer responsibilities: this defines the IT team's responsibility during regular business hours and includes issues like updates and patches, while customer responsibilities include end-user support for email/phones systems (tickets) or any other third-party applications they are leveraging.
Security: this defines the responsibility for security updates, firewall configuration, and anti-virus settings.
Only once you have signed a contract with managed service providers should you begin to leverage their services which will help ensure your business is performing at optimal levels without any downtime or disruptions.
To ensure you are getting the right managed services:
Ensure you obtain a detailed service scope that sets out specific deliverables
Ask questions to understand how managed services will be delivered and ensure an agreement with your service levels
Understand what processes and tools MSPs use for IT Service Management (ITSM) and ensure you are comfortable with these
Ask for references of Managed Services they have delivered in the past, including service levels achieved or challenges faced during implementation/delivery
Let zsah Be Your Managed Services Partner
zsah has been providing award-winning managed cloud, data and analytics, and digital services since 2002. 
We develop, integrate, and maintain your cloud infrastructure and manage applications on our cloud platform. 
You'll have direct access to account managers and engineers with first-name familiarity, as well as high levels of service and continuity, with the zsah team. 
We'll make sure your software, hardware, and other technologies are all in top working order. We'll keep an eye on things to assure that they operate at peak performance. In our never-ending quest to surpass your expectations, we monitor and pre-empt any potential problems. 
For more information, check out our managed services offering or contact us for a free consultation. 
eBook - Guide to Managed Cloud Services for Saas Providers
All the knowhow to help you implement a successful managed Cloud Strategy.