A guide to 5G Networks and Cloud Computing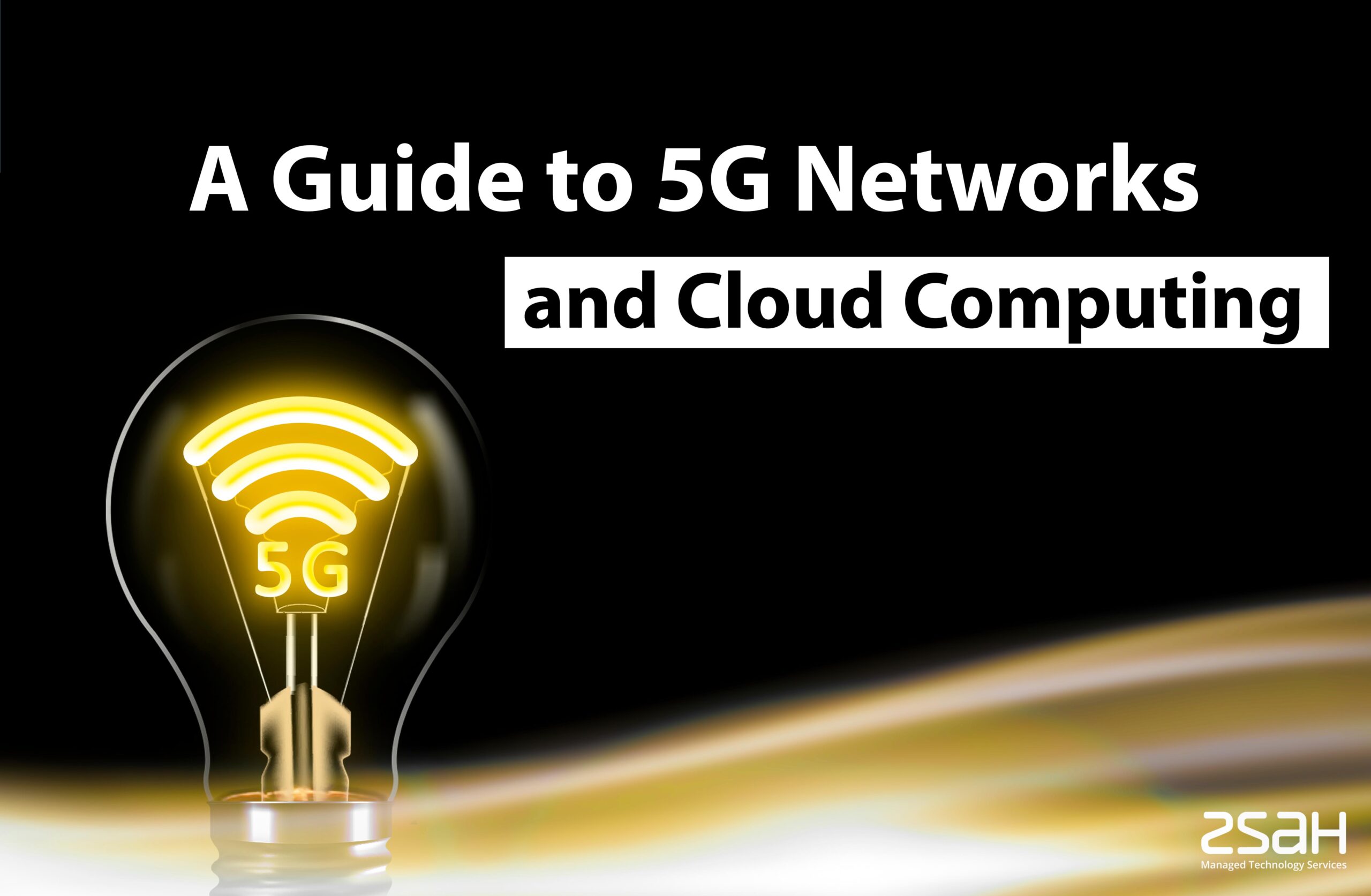 Did you know that there are currently some 14.4 billion internet-connected devices globally – a number that is forecast to reach approximately 27 billion by 2025? As a result, 5G mobile operators like Verizon are building 5G access networks at a furious pace. At the same time, cloud providers are working with similar endeavors to build the infrastructure, tools, and services that host the applications we use daily.
(Image source: iot-analytics.com)
The reasonable question is – how can network operators and cloud providers collaborate to improve customer service and experience?
This paper compiles a list of suggestions for where and how 5G network infrastructure will come together with the cloud in the next several years.
Background
5G is the next generation of wireless communication. It will provide significantly higher system capacity and enable new services. For example, 5G can potentially support up to 1 million connected devices per square kilometer (km2), 1-millisecond (ms) latencies, and speeds up to 10 Gbps for mobile users and up to 10 Gbps for stationary users. When we consider that 4G networks sufficed only a few years ago with data rates at 100 Mbps and latencies of around 20 ms, we can appreciate the sheer scale of technological possibilities driven by 5G solutions such as millimeter wave (mmWave) transmission techniques in densely populated areas or massive MIMO antenna arrays.
According to ABI Research, revenue from 5G private network deployment will increase from $3.7 billion in 2021 to nearly $110 billion in 2030.
(Image source: comsoc.org)
5G is the most rapidly expanding sector in the wireless network infrastructure market and broke the adoption record for new tech, reaching 1 billion users in under 4 years.
(Image source: Statista)
As a result, investment in legacy wireless generations is rapidly declining across all regions, and CSPs are moving to 5G small cells, which will result in decreased spending on non-5G small cells.
What Underlying Technologies Make Up 5G?
Radio-access technologies are divided into different subcategories. They include evolved universal terrestrial radio access (E-UTRA) and its evolution, new air interface features, the 5G new radio interoperability with legacy networks, new network topologies, virtualisation requirements for greater automation and orchestration capabilities standards to support machine type communications (MTC), and massive machine-type communications for industrial Internet of Things deployments.
The major technological difference between 5G and 4G is that it employs OFDM (Orthogonal Frequency-Division Multiplexing) to modulate a digital signal across multiple channels to reduce interference. 5G builds on 5G NR air interface advancements. Sub-6 GHz and mmWave wide bandwidth technologies are also used in 5G.
Similar mobile networking principles apply to both 4G LTE and 5G OFDM. The new 5G NR air interface, on the other hand, may be used to improve OFDM even more, providing a greater degree of freedom and scalability. This might allow for considerably more 5G access for many different applications.
By broadening spectrum resources, from 4G's sub-3 GHz to 100 GHz and beyond, 5G will provide higher bandwidths. In addition, 5G may operate in both lower frequencies (e.g., below 6 GHz) and mmWave (e.g., 24 GHz and up), which will offer massive capacity, multi-Gbps throughput, and low latency.
5G is expected to deliver faster and superior mobile broadband services than 4G LTE and enable expansion into new services. These include vital communications and connecting the enormous Internet of Things. Many new 5G NR air interface design methods have been developed, including a modern self-contained TDD subframe design.
Where Does Cloud Computing Fit into This?
Cloud computing is the on-demand delivery of computing power, database storage, applications, and other IT resources through a cloud services platform via the internet with pay-as-you-go pricing.
Clouds are networks that host scalable computing resources (such as servers) that can be shared across multiple clients using software installed in data centres hosted by service providers. These clouds are often virtualised.
The traditional three components of cloud computing are IaaS (Infrastructure as a Service), PaaS (Platform as a Service), and SaaS (Software as a Service), which have become blurred over time since some vendors offer two of these components together or even all three of them.
Over the next few years (or even months), cloud computing will intersect with 5G network infrastructure in the following five areas.
1.   Back Office Systems
Organisations are now evaluating moving many of their back-office business support systems (BSS) to the public cloud. These are ideally suited to the cloud, making this a smart move.
There is generally little interest in "lifting and shifting" from private infrastructure to public cloud – instead, operators see the switch as a chance to update their BSS apps and processes. This does take longer, but it has a far greater impact on how operators interact with clients and run their businesses.
2.   Network Functions
Mobile operators have decided that cloud-native networks should operate on their private cloud since this is the most effective way to get the security, performance, control, and availability they require. However, large telecom organisations don't have enough demand to shift essential network functions to the public cloud. In fact, some telecom executives are firmly opposed to it for fear of service outage, lack of reliability and control, unpredictable costs, and other issues. Specialist telecom operators believe that running critical national network infrastructure is best done by them.
On the other hand, smaller ISPs, mobile virtual network operators (MVNOs), Internet of Things (IoT) providers, Citizens Broadband Radio Service (CBRS), and private network operators are interested in the public cloud for network functions. Running core network activities in the public cloud, particularly the control plane, is appealing to these firms. Larger businesses are utilising or exploring public cloud usage in IoT core networks, worldwide roaming hubs, and possibly burst capacity.
3.   Private Mobile Networks
The future private mobile network is expected to be feature-rich, with all the capabilities of mobile networks today plus some new ones. In addition, the leading mobile network of the future will be virtualised and software-defined. This will allow it to offer services on par with public clouds but within an operator's private ecosystem.
The use of virtualisation is growing across operators' entire value chains, resulting in increased agility and faster time to market for customers. Virtual machine (VM) technology enables both centralisation (a single logical view of the infrastructure) and decentralisation (multiple self-contained views). In addition, it can help achieve automation by reducing manual processes, increasing provisioning speed through data centre resource sharing across internal departments and external service providers, and allowing more frequent testing. Finally, dynamic cloud orchestration is emerging as a business-critical requirement to deliver service agility through IT automation. Orchestration provides for the deployment of VMs and their integration into cloud services with consistent interfaces between differing virtual or physical resources (such as compute, network, storage).
4.   5G and the High-Performance Network Edge
The highly distributed nature of 5G networks means multiple access points will be deployed at different locations. Cloud computing's software-defined capabilities fit perfectly with this new way of deploying network infrastructure. A rich application environment can exist on both sites or off-site but close by.
This next computing paradigm will be driven by mobile service providers, who will help set up and manage this new computing approach that has a big influence on the world's ongoing digitalisation.
In the computing paradigm that we are entering, connection, computing, and execution will be a unified execution environment. This will deliver an integrated adaptive compute, connectivity, security, and storage for any place, time, device, or application.
This integrated framework will satisfy new use cases at the edge like industrial robotics, eXtended Reality (XR) featuring real-time synchronous haptic feedback, closed-loop industrial control systems, and much more by delivering improved performance with more extended bandwidth, higher throughput, more security, and millisecond latency.
5.   Mobile Operators as Distributors of Cloud Services
Mobile operators have a first-mover advantage when it comes to distributing cloud-based services. Telcos are already well-positioned to compete in the public cloud service market as distributors, based on their track record in the enterprise sector. In addition, telcos are appealing distribution channels because they have a global geographic reach and customer interaction, and, in many countries, they're among the most innovative high-tech businesses.
This could become much more complicated in 5G. The business model includes operators keeping a portion of the cloud service revenue, and like all channel partners, they will be rewarded with marketing support, revenue-sharing deals, and customer demand. Each operator will likely have numerous cloud suppliers.
How zsah and Verizon Deliver Added Value
zsah is a cloud and IT service firm established in 2002. Our services provide value to your current operations or complement your IT infrastructure when and where you need them.
With the type of partners, expertise, and ethics that characterise zsah, we have some of the highest customer loyalty, satisfaction, and retention rates in the business. We recently joined forces with Verizon to help customers accelerate their digital transformation through access to a state-of-the-art 5G network.
Verizon's 5G Ultra Wideband network is the first to deliver real-time performance, with ultra-fast speeds, ultra-low latencies, and the capacity to accommodate more devices in the same area simultaneously. From manufacturing to customer experiences, use 5G Nationwide and the unrivalled performance of 5G Ultra Wideband to power your business.
We offer end-to-end IT infrastructure and managed services solutions to help you build your organisation's future. We create the technology that helps businesses grow through our collaboration with Verizon, delivering unrivalled IT infrastructure development and world-class performance management of performance-optimised IT and cloud services across a global operational network.
We also provide cloud-based administration of your infrastructure and applications, whether hosted, on-premises, or cloud-based. We guarantee that everything is set up correctly and regularly check your IT environment to assure optimal performance.
Some of the benefits of our combined offering with Verizon include:
Connecting critical parts of your business by leveraging the power of Verizon's 5G and zsah's cloud computing capabilities.
Accelerating your digital transformation with solutions that help you prepare you for the opportunities of tomorrow.
Measure and improve your operations with a full application stack from your network edge and network components to the application topology and performance to your end-user experience.
Enhanced customer service delivery with a seamless customer journey comprising a cloud-based, omnichannel contact centre platform.
Security solutions protect your digital assets and apply a zero-trust approach to remote access, internal network segmentation, and cloud applications.
This relationship offers global business-level technology support, with fully managed IT and cloud computing product-service solutions around GDPR compliance, data and analytics, and web solutions.
Conclusion
5G networks and cloud computing are two emerging technologies that will change how we live, work, and play. As such, they're both essential to your future business needs – especially for global enterprises with multiple facilities spread across the globe. Leveraging a 5G network to deliver high-speed wireless data services is imperative in an era where consumers expect to stream video or audio content without interruption from one device to another. Cloud providers have been working hard at building infrastructure tools and services so all our devices can connect seamlessly on any network anywhere in the world.
For more information, visit the zsah/Verizon partnership page.
Sign Up Now!
For expert advice and resources – blogs, interviews, webinars, guides and more.